Who is Malik Obama? President's Brother Endorses Donald Trump, But Why?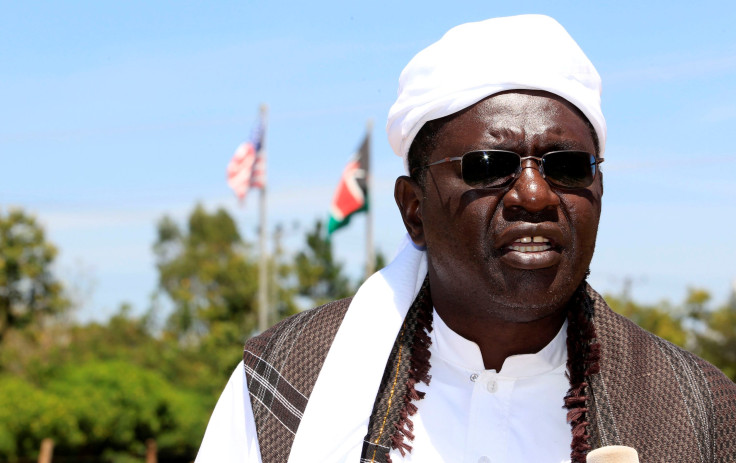 President Barack Obama's half-brother wants to make America great again by voting for Republican presidential candidate Donald Trump. Malik Obama of Kenya said he will no longer vote for Democrats in part because he is upset about the White House's embrace of LGBT rights, including gay marriage.
"I like Donald Trump because he speaks from the heart," Malik Obama, 58, told The New York Post from his home in the rural village of Kogelo in an article published Sunday. "Make America Great Again is a great slogan. I would like to meet him."
Donald Trump said on Twitter he was thrilled by the endorsement. He tweeted: "Wow, President Obama's brother, Malik, just announced that he is voting for me. Was probably treated badly by president-like everybody else!"
Malik Obama, who previously lived and work in Maryland as an accountant, called the GOP "the party of Lincoln" and said he was upset with his half-brother for backing gay marriage. Malik Obama has three wives.
"I feel like a Republican now because they don't stand for same-sex marriage, and that appeals to me," he said.
President Barack Obama's Family History | MooseRoots
Malik Obama also told the New York Post he disapproved of FBI Director James Comey's decision to recommended against prosecuting Democratic presidential candidate Hillary Clinton over her use of a private e-mail server during her stint as secretary of state for the Obama administration.
"She should have known better as the custodian of classified information," said Obama.
The president's father, Barack Obama Sr., left Kenya in 1959 when Malik Obama was a year old. He met Barack Obama's mother, Stanley Ann Dunham, while attending the University of Hawaii. Malik Obama and Barack Obama, who first meet in 1985, served as each other's best men during their respective weddings, but apparently drifted apart after the younger brother was elected president of the United States.
When Barack Obama, now 54, was preparing to travel to Kenya last year on his first presidential visit to his father's homeland, his brother complained to the press that he hadn't been informed of the trip. "From what I hear, he is coming now as the president of the United States," Malik Obama said at the time. "He should have at least informed us as his family."
© Copyright IBTimes 2023. All rights reserved.