What Is The US Deficit? Donald Trump's Administration Wants To Recalculate The Number To Make It Look Bigger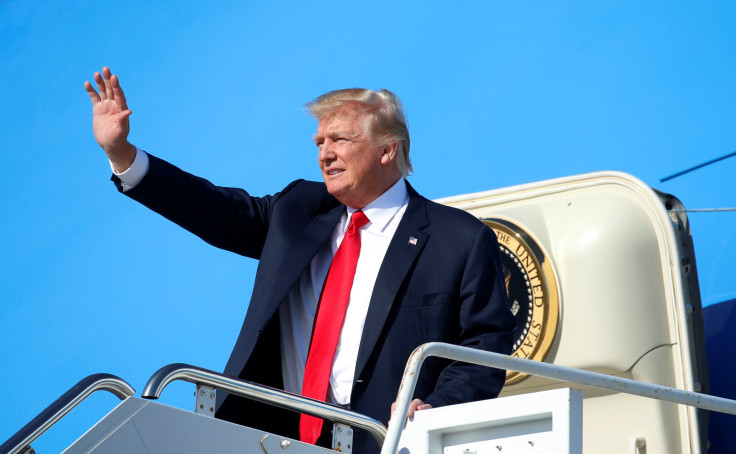 The administration of President Donald Trump has planned to widen the appearance of America's trade deficit, measured as total exports minus total imports, by changing the method used to calculate it.
The new calculation would count items known as "re-exports" — products first imported into the U.S. and then transferred, unchanged, to neighboring countries — as imports, but not exports. That would effectively exaggerate the deficit total, the Wall Street Journal reported Sunday, citing "people involved in the discussions."
The value and share of re-exports in U.S. trade has grown in recent years to nearly $221.2 billion, or 14 percent of all exports, in 2014 from just over $155.9 billion, or 12 percent, in 2010, according to data from the U.S. International Trade Commission. Canada and Mexico received 44 percent of goods — most of which were computers, computer parts and telecommunications equipment — re-exported from the U.S. in 2014.
Officials, such as office of the U.S. Trade Representative Deputy Chief of Staff Payne Griffin, told the Journal the administration was "not even close to a decision on that yet." Economists expressed worries that the new method would steer trade data away from a preferred level of "symmetry" in the way exports and imports are accounted for, as former Bureau of Labor Statistics Director Steve Landefeld put it in an interview with the paper.
Trump has previously declared himself a lover of debt and "the king of debt," and suggested that the U.S. should take advantage of rising bond yield rates — which come hand-in-hand with falling bond prices — to "buy back government debt at a discount," or simply "print the money" needed to cover the deficit.
The disparity between imports and exports in 2016 rose to more than $587.3 billion in fiscal year 2016 after five straight years of decline, according to figures from the Treasury Department.
Total government debt, a cumulative measure of yearly deficit amounts — which includes government securities held by the citizens, companies, local and state governments and the Federal Reserve, along with money owed to foreign governments and beneficiaries of federal programs, such as Social Security — has been on track to reach $20 trillion.
© Copyright IBTimes 2023. All rights reserved.