What Is WikiLeaks? Anti-Secrecy Site Offering $30,000 For Information On Obama Administration Wrongdoing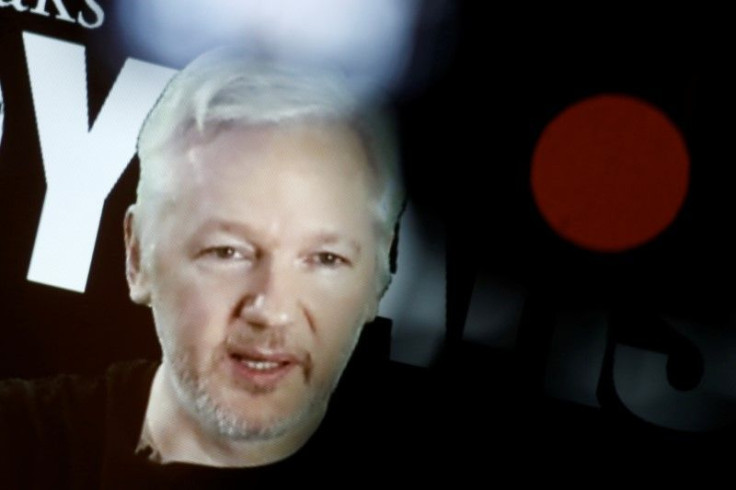 WikiLeaks Wednesday offered a $30,000 reward for proof Obama administration officials are destroying proof of wrongdoing in the waning days of President Barack Obama's presidency.
The anti-secrecy website, which last year leaked more than 50,000 hacked emails from the Democratic National Committee and the Gmail account of Clinton campaign Chairman John Podesta that arguably helped torpedo Hillary Clinton's presidential run, initially offered $20,000 Tuesday for proof administration officials are destroying "significant records."
Last August, the website issued a plea for information leading to the conviction of the killer of DNC staffer Seth Rich, who was killed in July in an apparent robbery attempt. Rich is thought to be a whistleblower, Fox News reported.
WikiLeaks Monday promised even more disclosures this year, saying they would "blow you away."
U.S. intelligence officials have accused Russia of supplying the hacked DNC and Podesta emails to WikiLeaks, but site founder Julian Assange has denied Russia was the source.
"The Clinton camp has been able to project a neo-McCarthyist hysteria that Russia is responsible for everything," Assange has said. "Hillary Clinton has stated multiple times, falsely, that 17 U.S. intelligence agencies had assessed that Russia was the source of our publications. That's false — we can say that the Russian government is not the source."
In a Fox News interview broadcast this week, Assange said a "14-year-old kid could have hacked Podesta," noting the political operative responded to phishing emails and used "password" as his password.
The remark reflects President-elect Donald Trump's assertion during the presidential debates that the hack could have been accomplished by a "400-pound man sitting on his bed."
Former British Ambassador Craig Murray, who has joined forces with WikiLeaks, last month said the emails came from leaks within the DNC from staffers who were "disgusted at the corruption of the Clinton Foundation and the tilting of the primary election playing field against Bernie Sanders."
"Neither of [the leaks] came from the Russians," Murray said in an interview with Independent Journal Review. "The source had legal access to the information. The documents came from inside leaks, not hacks." He said he met the source at American University near Washington.
U.S. intelligence agencies and the private cybersecurity firm Crowdstrike, contracted by the DNC, have said they are fairly certain the DNC was hacked from the outside, citing a phishing domain similar to the target's domain associated with the Russian-affiliated hacking network Apt 28/Fancy Bear, mailware that communicated with Apt 28/Fancy Bear and the DCLeaks.com site registered by a person using the same email service as the phishing operation.
Assange remains holed up in the Ecuadorian Embassy in London where he sought asylum to avoid prosecution by the United States for publishing top secret information on the Iraq war.
© Copyright IBTimes 2022. All rights reserved.
FOLLOW MORE IBT NEWS ON THE BELOW CHANNELS