What Will Kate Middleton Wear On Canada Tour? Duchess Of Cambridge To Dress 'More Casual'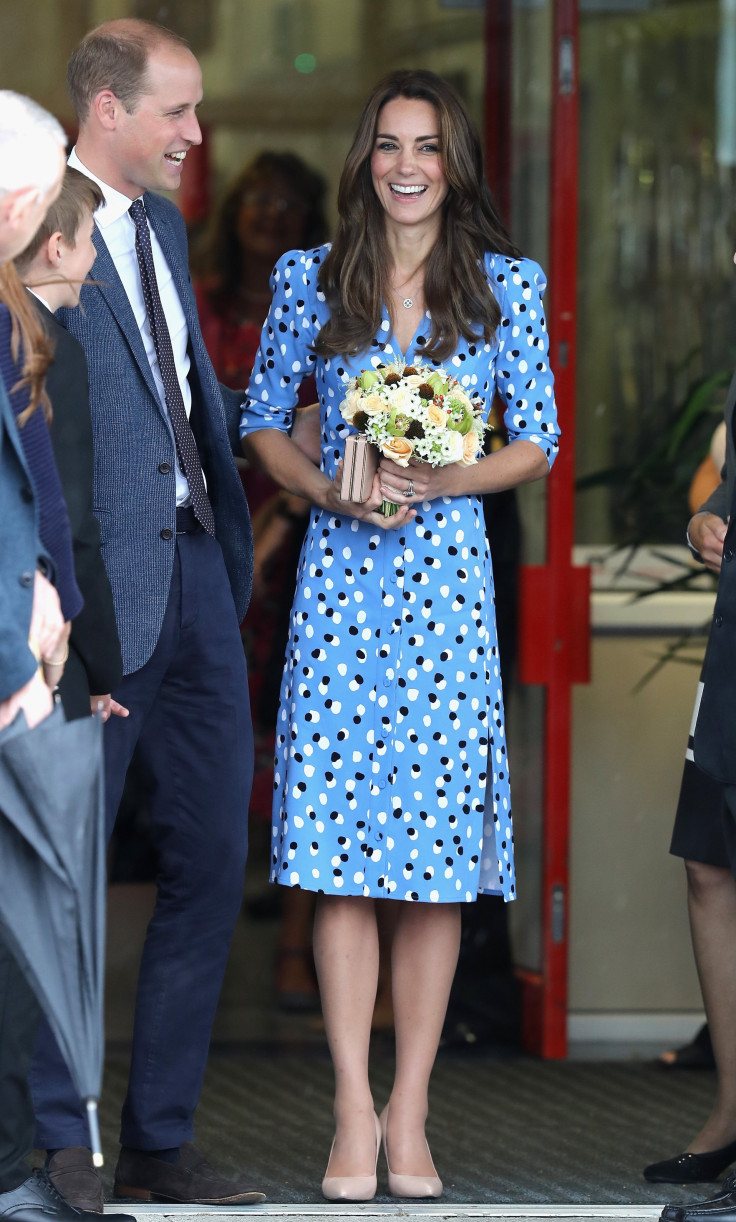 Kate Middleton most likely won't be photographed in her usual stunning dresses and beautiful ball gowns during her family's tour of Canada. The Duchess of Cambridge is typically seen wearing the pricey dresses for her royal engagements, but will supposedly take a more laid-back approach to her outfits this time.
A source told Us Weekly, that a lot of clothes are being packed for the 34-year-old mother of two, but people should expect to see her with more "casual looks" than in the past. "There are a few formal engagements on the trip. But as William and Kate want to spend time getting to know the locals, many of the engagements will have a more laid-back feel," the source said.
The outlet reports that Middleton will also tone down on the jewelry and there will be absolutely "no tiaras." The source said Prince William's wife will wear more J. Crew than Alexander McQueen.
Middleton and her family will have a busy week when they touch down in Canada on Saturday, Sept. 24. According to the Mirror, their itinerary is packed with things like canoeing, fishing and riding a float plane. Middleton and Prince William, who will bring their children Princess Charlotte and Prince George along for the tour, will also visit the Immigration Services Society of British Columbia, stop by the Okanagan campus of the University of British Columbia and walk through Great Bear Rainforest. "They cannot wait to get to Canada and start learning about new parts of a country that will play such an important part of their lives for many years to come," a spokesman told the Mirror.
It's not clear if Middleton and Prince William will take their young children on all of their engagements, but the family's tour of Canada marks Princess Charlotte's first official royal engagement. A spokesman told People magazine this month that the Duke and Duchess decided to bring their children with them because it was a "great opportunity for them to introduce their children to a major realm" before the school year starts and they get busy. "They really enjoyed taking Prince George to New Zealand and Australia and are delighted to have this opportunity to introduce them to Canada," the spokesman explained.
The family will arrive in Canada on Sept. 24 and stay until Oct. 1.
© Copyright IBTimes 2023. All rights reserved.