What Is Wiretapping? Trump Accuses Obama Of Tapping Trump Tower Phones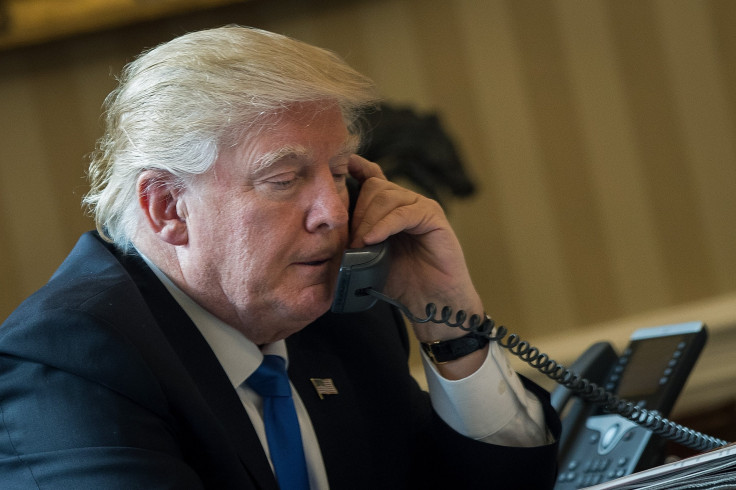 The House Permanent Select Committee on Intelligence planned to investigate whether "any political party's campaign officials or surrogates" were surveilled by the government, House Intelligence Committee chairman David Nunes said Sunday. The plans to examine that possibility come after President Donald Trump accused Barack Obama of wiretapping the phones in Trump Tower prior to the election.
"Terrible! Just found that Obama had my 'wires tapped' in Trump Tower just before the victory. Nothing found. This is McCarthyism!" Trump tweeted Saturday.
Merriam Webster's dictionary defines wiretapping as the act of "tapping a telephone or telegraph wire in order to get information." While there are laws that prohibit phone surveillance, including the Wiretap Act, there are also certain exceptions that make wiretapping legal.
If a valid court order is obtained via a criminal warrant, wiretapping can be legal. Obtaining a warrant that targets a citizen of the U.S. would require law enforcement officials to procure evidence that criminal activity had taken place or might in the future. Authorization for a wiretap can also be obtained through a FISA court, or Foreign Intelligence Surveillance Act court, to monitor phone calls and other communications.
James Clapper, former Director of National Intelligence, adamantly denied the allegations during an interview on "Meet the Press" Sunday.
"There was no such wiretap activity mounted against the president, the president-elect at the time, or as a candidate, or against his campaign," said Clapper.
When asked if there was a FISA court order allowing for the wiretap of communications in Trump Tower, Clapper answered, "Not to my knowledge." Obama also denied the allegations through a spokesperson.
It's unclear where the foundation of Trump's wiretapping claims lie, as he didn't provide explicit evidence, though many reports have speculated that they came from a Breitbart News piece.
"President Donald J. Trump is requesting that as part of their investigation into Russian activity, the congressional intelligence committees exercise their oversight authority to determine whether executive branch investigative powers were abused in 2016," White House press secretary Sean Spicer said in a statement Sunday. "Neither the White House nor the president will comment further until such oversight is conducted."
© Copyright IBTimes 2023. All rights reserved.