What's Charles Manson's Girl Leslie Van Houten Doing Now? Family Killer Trying To Secure Her Release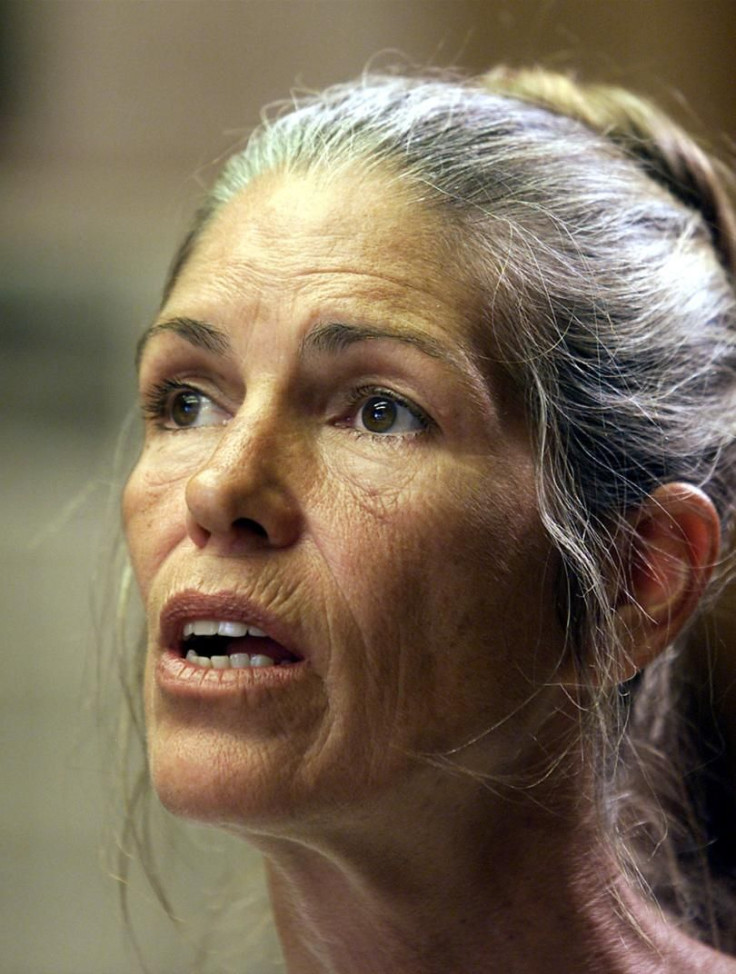 Leslie Van Houten, the youngest in the Manson family who aided infamous cult leader Charles Manson, has demanded the release of a recording tape that she believes will help her get out of prison at her next parole hearing.
According to TMZ, Van Houten believes the 1969 audio recordings made by Manson's right-hand man, Tex Watson, support her argument that the 82-year-old had her and the other killers under his spell. Van Houten's lawyer, Richard Pfeiffer, has filed documents asking to ban the L.A. District Attorney's Office from appearing at her upcoming parole hearing. The judge has yet to rule on Van Houten's request to ban prosecutors, according to TMZ.
The District Attorney's office argues the tapes reveal nothing more than "rambling musings about LSD, secret worlds beneath Death Valley and bizarre racial theories."
Read: What Did Charles Manson Do?
Manson, who is one of the most infamous criminals in American history, fostered a community of close followers in the 1960s and directed them to conduct the gruesome murders of actress Sharon Tate and six others over two days in August 1969. Tate, 26, the wife of director Roman Polanski, was 8 ½ months pregnant when she was stabbed to death at her Benedict Canyon, California, home alongside Jay Sebring, 35; Voytek Frykowski, 32; coffee heiress Abigail Folger, 25; and Steven Parent, 18. The following night, the so-called Manson family killed Leno LaBianca and Rosemary LaBianca in Los Feliz.
Van Houten was sentenced to life with the possibility of parole for the stabbing murders of Leno and Rosemary LaBianca. Her parole hearing is set for Sept. 6, according to the State of California Board of Parole Hearings. After her 21st parole hearing July 22, 2016, her lawyer argued she was under the influence of LSD at the time of the murders. Her request for release was turned down by California Gov. Jerry Brown, according to Associated Press.
Manson's other followers who helped him incite a race war are Mary Brunner, Susan Atkins, Linda Kasabian, Patricia Krenwinkel, and Lynette "Squeaky" Fromme.
Brunner, who was Manson's first follower, wasn't a part of the Tate or LaBianca murders but was present when members of the family killed their LSD dealer Gary Hinman. Atkins, who stabbed the pregnant Tate in the stomach, went to prison for life after being convicted of eight murders. Krenwinkel was involved in both the Tate and LaBianca murders while Fromme did not participate in any murders with the group.
Manson, who has been in jail since 1971, was convicted of first-degree murder and conspiracy and was initially sentenced to death along with three of the conspirators, including Van Houten. However, the death penalty was abolished in California in 1972 before they were executed. Manson, who ran a drug and sex-fueled commune outside of Los Angeles, was denied parole 12 times.
Recently, Manson made headlines once more when he was hospitalized after falling ill in January. He was admitted to a medical center in Bakersfield, California, for gastrointestinal bleeding. Some reports at the time claimed the notorious killer may not survive, however, he recovered and was eventually taken back to Corcoran State Prison in California where he remains.
© Copyright IBTimes 2023. All rights reserved.