What's New On Crackle In December 2017? Top 13 Movies, TV Shows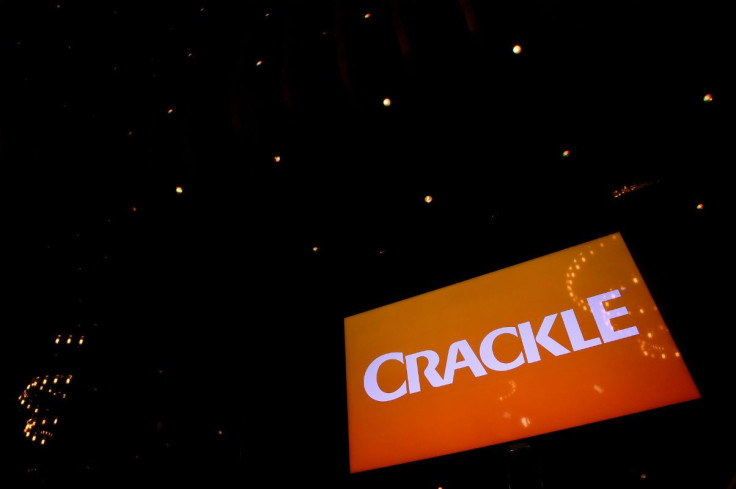 A new month means there will be new content available for those who use Sony's free streaming service, Crackle. Because it is December, the service is not only releasing plenty of new regular content, but holiday themed movies as well.
Make sure to check out these options, which become available on Dec. 1. But remember, they'll be available only for the month of December.
"30 Minutes Or Less" (2011):
In this film, pizza delivery guy Nick's (Jesse Eisenberg) ordinary life is turned upside down when he crosses paths with aspiring criminal masterminds (Danny McBride, Nick Swardson), who kidnap him, strap a bomb to his chest and force him to rob a bank for them.
"300" (2007): At the Battle of Thermopylae, Leonidas (Gerard Butler) leads his outnumbered warriors from Sparta against the massive Persian army, inspiring the rest of Greece to unite against their common enemy in the process.
"12 Dogs Of Christmas: Great Puppy Rescue" (2012):
A woman (Danielle Chuchran) organizes a holiday fundraiser to save a puppy orphanage.
"Big Daddy" (1999): Sonny Koufax (Adam Sandler) has spent his whole life avoiding responsibility. However, when his girlfriend dumps him for an older man, he becomes desperate to prove he's ready to grow up—by adopting five-year-old Julian (Dylan and Cole Sprouse) to impress her.
"Happy Christmas" (2014):
An immature party girl (Anna Kendrick) moves in with her brother's family to get over a breakup and her presence completely throws their lives off track.
"The Hobbit: An Unexpected Journey" (2012): Bilbo Baggins (Martin Freeman) is convinced by the wizard Gandalf (Ian McKellen) to join a group of dwarves on a quest to reclaim the kingdom of Erebor. The journey takes him on a path where he not only encounters Gollum (Andy Serkis), but also a simple gold ring that is tied to the fate of Middle Earth.
"The Holiday" (2006):
Two women, Amanda (Cameron Diaz) from America and Iris (Kate Winslet, from England, swap homes at Christmastime after bad breakups. Transplanting themselves into one another's lives however may lead them both to brand-new starts they never expected.
"Joyeux Noel" (2006): The men in the trenches of the Western Front during World War I face a transformation as Christmas approaches, and against all odds, four unlikely individuals from opposing sides bond during a bloodless respite to experience the hope and goodness in humanity.
"Natural Born Killers" (1994):
Woody Harrelson and Juliette Lewis portray two young and attractive serial killers who become tabloid-TV staples thanks to a sensationalistic press led by Robert Downey Jr.
"Not Another Teen Movie" (2001): A parody on teen movies of the 90s, Janey Briggs (Chyler Leigh), an unpopular artist, and Jake Wyler (Chris Evans), a popular jock football star, engage in the tricky world of high school after he makes a bet that he can turn her into a prom queen.
"The Perfect Holiday" (2007):
Nancy (Gabrielle Union) feels especially lonely during the holidays, leading her daughter, Emily (Khail Bryant), to make a plan to make her mom happy again, and enlists Benjamin (Morris Chestnut) to give her mother the perfect compliment.
"Sherlock Holmes: A Game Of Shadows" (2011): Detective Sherlock Holmes (Robert Downey Jr.) is on the case when the crown prince of Austria winds up dead, thanks to what he's sure is a scheme by Moriarty (Jared Harris) Holmes and his friend Dr. Watson (Jude Law) then chase Moriarty across Europe in the hope they can thwart his plot before it truly becomes too late.
"The Sweetest Thing" (2002):
Christina Walters (Cameron Diaz) had avoided looking for Mr. Right for her entire life, but that all changes when she meets Peter (Thomas Jane), only to see him disappear the next day. With her best friend Courtney (Christina Applegate) by her side, she decides to break her own rules and go on the ultimate road trip to find him again.
See the full list of new additions HERE.
© Copyright IBTimes 2023. All rights reserved.