What's Next For Bernie Sanders? How South Carolina Loss Affects Vermont Senator Ahead Of Super Tuesday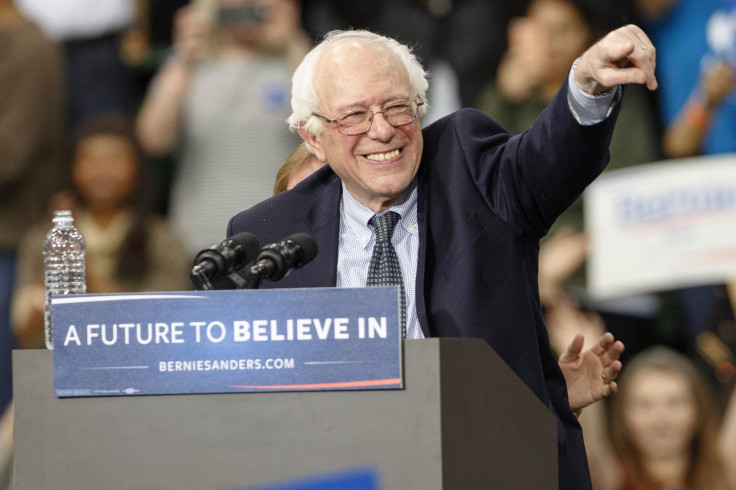 The outcome of the Democratic presidential primary election in South Carolina Saturday was largely expected, but with most major news networks calling the race for former U.S. Secretary of State Hillary Clinton immediately after the polls closed at 7 p.m. EST, the early results appeared to indicate more struggles lie ahead for U.S. Sen. Bernie Sanders of Vermont.
After the first three nominating contests left Clinton and Sanders neck-and-neck in pledged delegates, South Carolina was the first real test of the candidates' appeal to African-American voters. Black voters are an extremely important bloc for Democrats, particularly in southern states such as South Carolina. They made up 55 percent of the Democratic primary electorate in the Palmetto State in 2008, and the bloc was even larger this time around.
Before the primary Saturday, the two candidates had been battling over the support of African-American voters, with both emphasizing their records on civil rights, criminal justice and race relations, while making strong appeals through their high-profile black supporters. Sanders was likely hoping a strong showing in South Carolina could help him regain momentum going into the 11 nominating contests that will take place on Super Tuesday next week.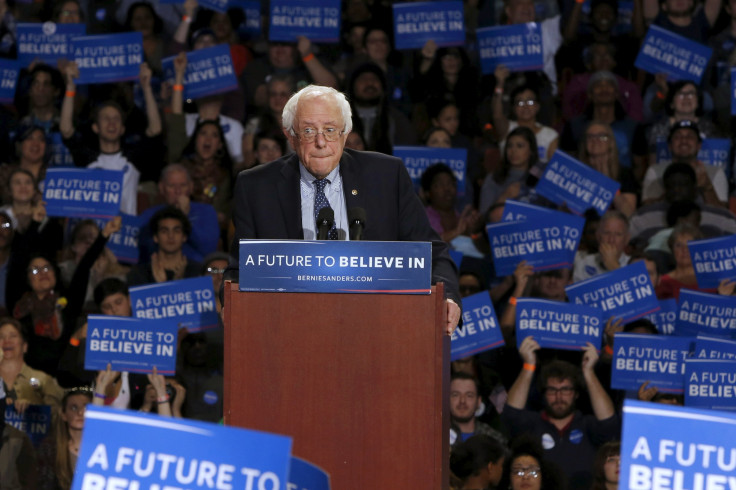 Shortly after the South Carolina race was called for Clinton Saturday night, the Sanders campaign released a statement conceding the primary.
"I congratulate Secretary Clinton on her victory in South Carolina," Sanders said in the statement. "I am very proud of the campaign we ran. I am grateful for the grassroots supporters who took on the political establishment and stood up for working families. I appreciate the many friendships that Jane and I have forged with people across South Carolina, where I was all but unknown when this campaign began 10 months ago."
Bernie Sanders Presidential Candidate Profile | InsideGov
Sanders also thanked supporters in the state and emphasized that his campaign was continuing on optimistically to Super Tuesday. "Let me be clear on one thing tonight. This campaign is just beginning. We won a decisive victory in New Hampshire. She won a decisive victory in South Carolina. Now it's on to Super Tuesday," he said. "In just three days, Democrats in 11 states will pick 10 times more pledged delegates on one day than were selected in the four early states so far in this campaign. Our grassroots political revolution is growing state by state, and we won't stop now."
Sanders added, "When we come together, and don't let people like [Republican presidential candidate] Donald Trump try to divide us, we can create an economy that works for all of us and not just the top 1 percent."
Clinton has a long history of support in the African-American community, and she had been leading Sanders in South Carolina by double-digit percentage margins of support for months. In a recent NBC News/Wall Street Journal/Marist poll, Clinton led Sanders by 28 percentage points in the state, 60 percent to 32 percent. That finding was consistent with other surveys, as the RealClearPolitics averages of all presidential polling data in the state showed her with 58.2 percent support and Sanders with 30.7 percent support before the primary Saturday.
After Sanders' success in Iowa and New Hampshire, political analysis and polls indicated that his fans were largely young, mostly white and very liberal. However, the candidate has worked hard to shake that idea and court black voters in recent weeks.
To match Clinton's deep ties in the African-American community, Sanders has recruited a slew of high-profile black supporters in recent months, including filmmaker Spike Lee, rapper Killer Mike, U.S. Rep. Keith Ellison of Minnesota, former state Sen. Nina Turner of Ohio and Ben Jealous, former chairman of the National Association for the Advancement of Colored People. He also has made a point of talking about race and criminal justice during presidential candidate debates, and has been making campaign stops at historically black colleges and universities.
All these efforts did improve his standing in the South Carolina polls since the fall when surveys frequently found him with less than 20 percent support. A big obstacle for Sanders is that many black voters are still unfamiliar with him, and they do not know about his platform or the civil rights record his surrogates often cite, while they have known Clinton for many years.
Hillary Clinton Presidential Candidate Profile | InsideGov
Younger African-American voters have expressed comparatively more enthusiasm for Sanders, as some are skeptical about Clinton's establishment position and her history of supporting policies that have led to mass incarceration and welfare reform. Just this week, a Black Lives Matter demonstrator interrupted a Clinton fundraiser to raise doubts about the former secretary of state's commitment to racial justice and a video of the encounter went viral, reflecting enthusiasm for the anti-Clinton position.
As Sanders moves past South Carolina, he will need to continue appealing to younger black voters and introducing himself to older black voters to win over more African-Americans. However, his poor showing in the state may mean a shift in priorities as his campaign pushes forward.
In recent days, Sanders has been visiting many states that will vote Tuesday, spending less time in the Palmetto State than Clinton. The states his campaign has identified as its focal points Super Tuesday — Colorado, Massachusetts, Minnesota, Oklahoma and Vermont — are mostly not in the South and have comparatively high white populations. He can still earn delegates in Southern states in the event he can keep those races close with Clinton, but even more so than Saturday, Tuesday will be a true test for Sanders' support among diverse electorates.
FOR FREE to continue reading
✔️ Unlock the full content of International Business Times UK for free
offer available for a limited time only
✔️ Easily manage your Newsletters subscriptions and save your favourite articles
✔️ No payment method required
Already have an account? Log in
© Copyright IBTimes 2023. All rights reserved.