What's Next For 'Fifty Shades' Stars Dakota Johnson And Jamie Dornan? Actors' Movie Lineup After 'Freed'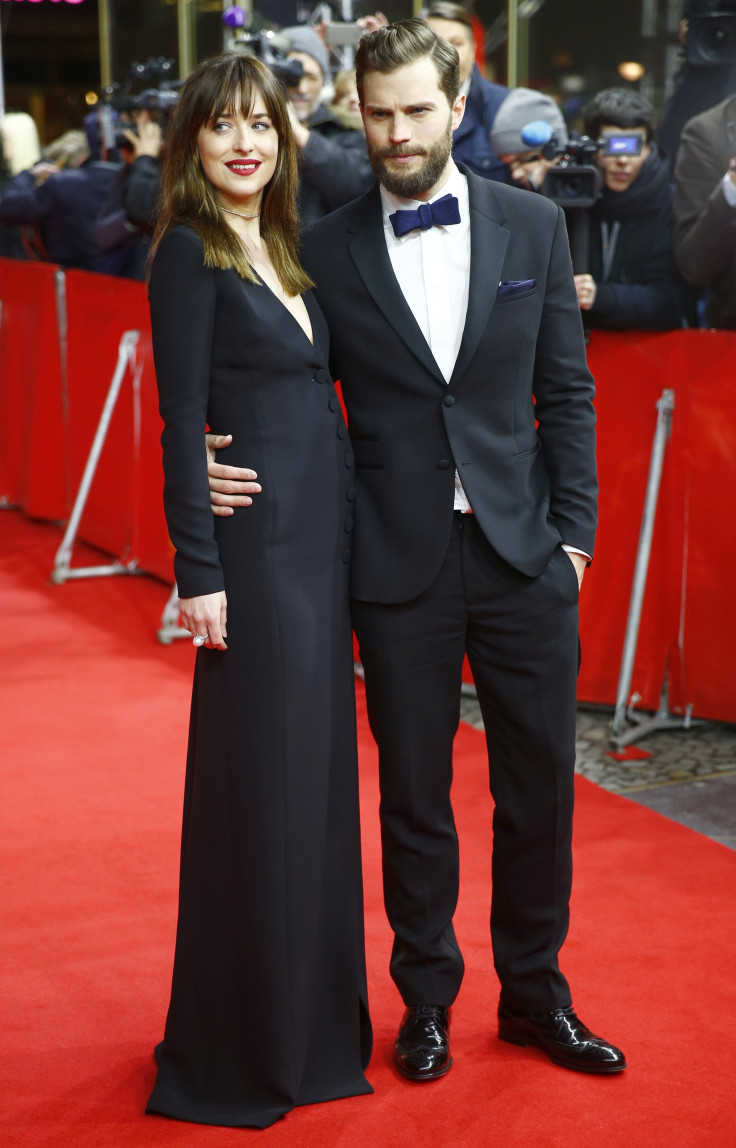 Christian Grey and Ana Steele's love story is far from over onscreen but for actors Jamie Dornan and Dakota Johnson, they have already put the romance films behind them. The "Fifty Shades" sequels wrapped this month with final scenes shot in Paris, but it doesn't appear the actors schedules are letting up anytime soon. The film stars are due to bring their talents elsewhere after finishing the romance series.
Johnson is currently in pre-production on two movies. She's due to star in the 2017 remake of "Suspiria" playing a ballet dancer who uncovers supernatural happenings at her prestigious academy. Tilda Swinton has also signed on to star. Next year will also see the release of "Under the Silver Lake," a crime-thriller set in Los Angeles. Johnson will play opposite Andrew Garfield ("The Amazing Spider-Man") in the David Robert Mitchell picture.
If that wasn't enough, Johnson also has a drama in the works with director Darius Marder. In "The Sound of Metal" she will take on the role of a singer in a heavy metal band whose drummer, played by Matthia Schoenaerts, suffers from hearing loss. Let's hope we get to hear Ana Steele bust out a few songs in the 2017 picture!
While it's unclear if Dornan has any acting projects lined up, he does have two films in post-production and one premiering next month. Aug. 12 will see the release of the biographical thriller "Anthropoid." Coming Sept. 2 is the equally dark mystery-thriller "The 9th Life of Louis Drax," which has Dornan playing a psychologist who works to heal a comatose boy. Other cast members include "Breaking Bad" alum Aaron Paul and Sarah Gadon. Finally, "Fifty Shades" fans can watch Dornan play lead character Irish Commandant Pat Quinlan in "Jadotville." The film, sets in the 1960s, is described as a dramatic thriller.
While it's clear both actors will be busy post "Fifty Shades" its likely they will come back together to promote the films. "Fifty Shades Darker," the second film in the series based on E.L. James books, debuts in theaters in February 2017. The sequel will see the addition of new cast members Kim Basinger and Bella Heathcote as well as the return of originals Marcia Gay Harden and Luke Grimes to name a few. Viewers will get to see Johnson and Dornan's characters enjoy their honeymoon in the third film, "Fifty Shades Freed," in February 2018.
© Copyright IBTimes 2023. All rights reserved.