What's Next For Hillary? Clinton Calls For Full Investigation Into Donald Trump And May Run For Mayor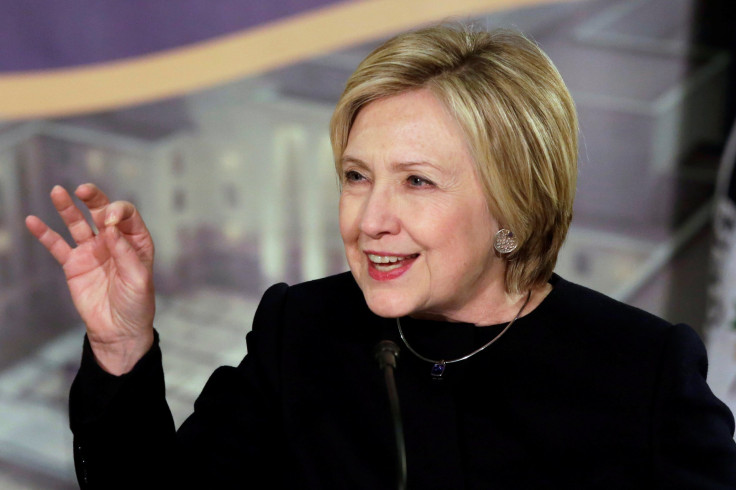 Former Secretary of State Hillary Clinton has slowly reemerged as one of President Donald Trump's most staunch opponents after she suffered a shocking electoral upset in the 2016 presidential election. The Democratic candidate has reportedly been mulling over a potential bid for New York City mayor, while strategically interjecting herself into the national conversation surrounding the president's most controversial developments in his first months in office.
Former campaign aides told International Business Times last month it didn't appear Clinton was prepared to announce a run for elected-office in her home state of New York, though she has been listening to her advisors' suggestions to run for arguably the most powerful mayoral office in the world.
Read: Mayor Clinton? Hillary Will Win Election For NYC Mayor Against All Opponents, Polls Show
Meanwhile, Clinton supported calls for a "full investigation" into the Trump campaign's ties to Russia and President Vladimir Putin's Kremlin Monday. Her Twitter account retweeted the final tweet in a thread Calif. Rep. Adam Schiff published, writing, "Mr. President, the Russians hacked our election and interfered. No one disputes this now, but you. This is what is called 'fact.'"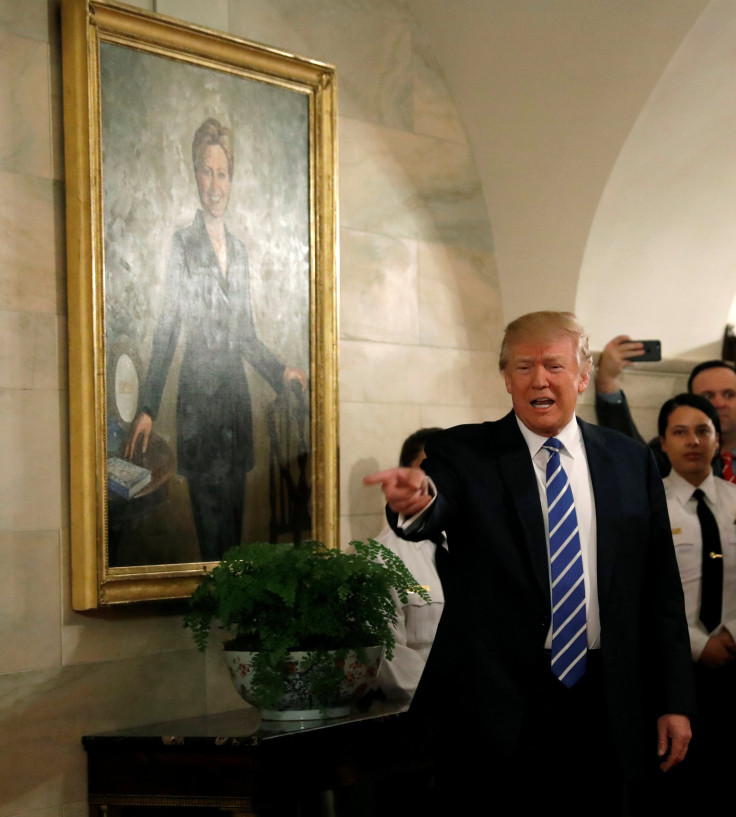 "The intelligence community concluded the Russians will interfere again," Schiff wrote in the message Clinton retweeted. "This is why full investigation is important to country. Please stop."
Calls for a thorough investigation followed F.B.I. Director James Comey's announcement during his testimony to the House Intelligence Committee his federal agency was investigating the Trump campaign's reported ties to the Kremlin. He and National Security Agency Director Michael Rogers were questioned on what their agencies were aware of when it came to alleged Russia's cyber attacks on the 2016 presidential election, as well as what was being done to prevent foreign attacks for impacting elections in the future.
Meanwhile, Clinton announced she'd soon be releasing a new book of quotes inspired by her life and its many obstacles and challenges in the political limelight, including her loss in the latest election.
"These are the words I live by," Clinton said in a statement last month announcing the book deal with publishing house Simon & Schuster. "These quotes have helped me celebrate the good times, laugh at the absurd times, persevere during the hard times and deepen my appreciation of all life has to offer."
It remained unclear whether Clinton will announce another run for public office, though she'd need to make the move from her hometown of Chappaqua in upstate New York to the Big Apple by November in order to be put on the city's ballots.
© Copyright IBTimes 2022. All rights reserved.
FOLLOW MORE IBT NEWS ON THE BELOW CHANNELS