What's Next For Jacob Tremblay? 'Room' Award-Season Darling Has New Movies Coming In 2016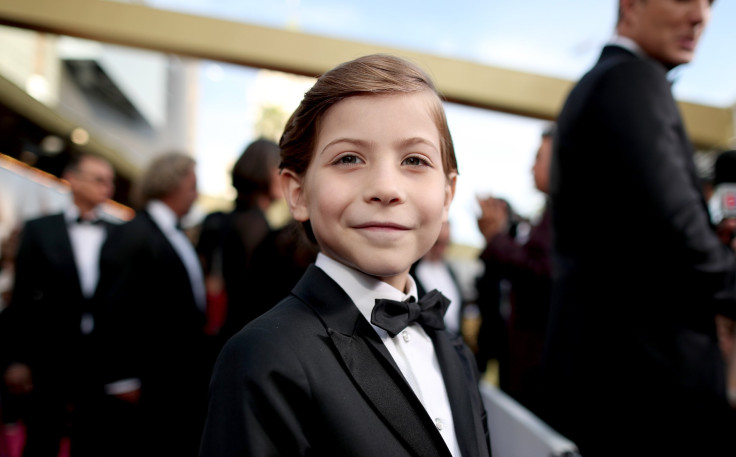 Leonardo DiCaprio may have snagged his first Oscar, but he's far from being the star of Hollywood's 2016 award season. In case you haven't been clued in to the cuteness that is 9-year-old "Room" star Jacob Tremblay, you may want to get familiar with the name.
After impressing moviegoers playing the son of a kidnapped woman (Brie Larson) in the 2015 drama "Room," Tremblay has been showcasing his adorable off-screen personality at various awards shows this year. Following his heartwarming acceptance speech at the Critics' Choice Awards for best young actor/actress to his Oscar Sunday presentation gig, when he stood on a box to make him taller, you better believe Tremblay has even more greatness in store in 2016.
First up this year for Tremblay is his starring role in the horror film "Before I Wake." He plays a foster child named Cody who has the ability to make his dreams, and the "deadly" nightmares that follow, come true. Thomas Jane and Kate Bosworth star as his concerned guardians who are dealing with the loss of their biological son. Director Mike Flanagan helms the project, due in theaters April 8.
Watch the trailer for "Before I Wake" below:
If that wasn't enough of a scare for you, Tremblay will also be starring in director Farren Blackburn's thriller "Shut In," which premieres Sept. 9. The feature follows a child psychologist (Naomi Watts) who has to rescue a boy in the middle of a winter storm "before he disappears forever," according to the summary.
For those looking for a more uplifting film experience, "Burn Your Maps" will showcase Tremblay as a boy who emphatically believes he's a Mongolian farmer as a result of a family tragedy, reports Deadline. The A-list cast also includes Vera Farmiga and Virginia Madsen. The film does not have a release date but is due to premiere this year.
Rounding out 2016 is Tremblay's most recent film, "The Book of Henry." The movie, directed by Colin Trevorrow ("Jurassic World"), reunites the actor with his "Shut In" co-star, Watts. The film wrapped in New York City in November and does not have an official release date.
Tremblay isn't the only child starring in the drama. Jaeden Lieberher, 12, who is best known as Bill Murray's onscreen sidekick in 2014's "St. Vincent," and 13-year-old "Dance Moms" performer Maddie Ziegler also star. While the cast has primarily young actors, Deadline reports it is "very much not a kids' movie."
© Copyright IBTimes 2023. All rights reserved.