Maddie Ziegler's Movie Salary Reveals She Doesn't Need 'Dance Moms' Anymore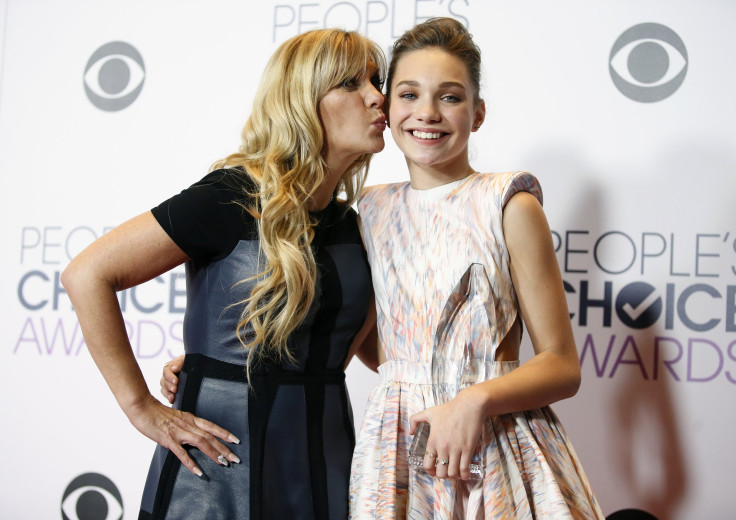 Maddie Ziegler is making quite a comfortable living.
Following rumors the "Dance Moms" star is looking to part ways with the Lifetime series, the 13-year-old performer's salary for "The Book of Henry" movie has been revealed. According to TMZ, Maddie's making a pretty penny from her feature film debut, reportedly snagging "at least" $20,000 for her role in the drama film.
Maddie's movie payday appears to be a giant raise. In June 2015, "Dance Moms" coach Abby Lee Miller revealed that her students were making $2,000 per episode.
The release of Maddie's salary information comes just days after she was said to be quitting reality TV. Last week, Entertainment Tonight reported that Maddie's mom, Melissa Gisoni, announced to the "Dance Moms" cast that her daughter is quitting the team after the current season wraps. Maddie's sister, Mackenzie Ziegler, 11, will also reportedly leave the show.
The Ziegler family has not responded to the rumors.
Maddie has been absent from most of the "Dance Moms" Season 6 competitions in Los Angeles, which is currently airing on Lifetime, to film "The Book Of Henry" in New York City. The Colin Trevorrow-directed film also stars Naomi Watts and "Room" lead Jacob Tremblay.
While Season 6 may be the last time "Dance Moms" fans get to see the Ziegler sisters, Maddie's entertainment career is only just beginning. "The Book of Henry" is scheduled to premiere this year and Maddie already has a second film in the works. Australian pop singer Sia has announced she's penning a film "Sister." Maddie, who has worked with Sia on several hit music videos, including 2014's "Chandelier," will star.
© Copyright IBTimes 2023. All rights reserved.