What's In The Omnibus Spending Bill? Visa Waiver Access, Cybersecurity Information Sharing Act Measures Slammed By ACLU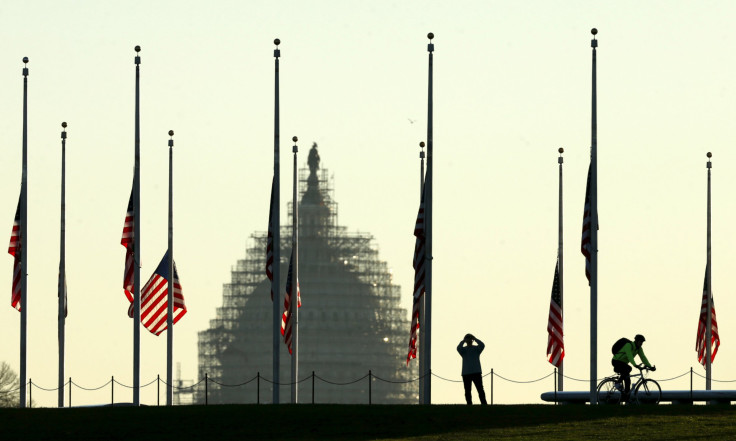 House Democrats and Republicans reached a late-night deal to fund the federal government through 2016, but some privacy advocates are unhappy with what's inside. The American Civil Liberties Union Wednesday released a statement saying that should some of the riders attached to the so-called omnibus spending bill be signed into law, civil liberties in the United States would be damaged.
The ACLU wrote in a press release that certain riders would increase government surveillance in the country and revoke visa waiver privileges, which are provided to citizens of partner countries in order to facilitate tourism and business trips to the U.S.
"Once again, members of Congress are using the government funding bill to pursue their extremist agendas," Anthony D. Romero, executive director of the ACLU, said in the release. "Sneaking damaging and discriminatory riders into a must-pass bill usurps the democratic process and is irresponsible."
There are 38 visa waiver partner countries that have agreements with the United States to share information about potential threats in exchange for visa waivers for their citizens to travel across borders. The riders included in the spending bill would restrict access to the waiver program, making it difficult for citizens of those countries who have traveled to Syria, Iraq, Iran or Sudan — or citizens with dual citizenship between partner countries and those nations — to enter the U.S.
The bill also includes elements of the controversial Cybersecurity Information Sharing Act, known as CISA, which is designed to stop corporate data breaches by letting private tech companies share cybersecurity threat data with the Department of Homeland Security and potentially the FBI and the National Security Agency. The ACLU and other civil liberties groups say CISA would allow companies to monitor users secretly and provide the federal government with backdoor access to citizens' private data without a warrant.
Overall, the deal would provide $1.1 trillion for the federal government to spend, and would include a huge package of tax breaks that some top Democrats say would benefit only big business interests. The legislation also would put a temporary stop to the controversial tax on medical devices and provide an extension to health benefits for 9/11 first responders.
© Copyright IBTimes 2023. All rights reserved.