What's The President's Salary? How Much Money Donald Trump Or Hillary Clinton Will Make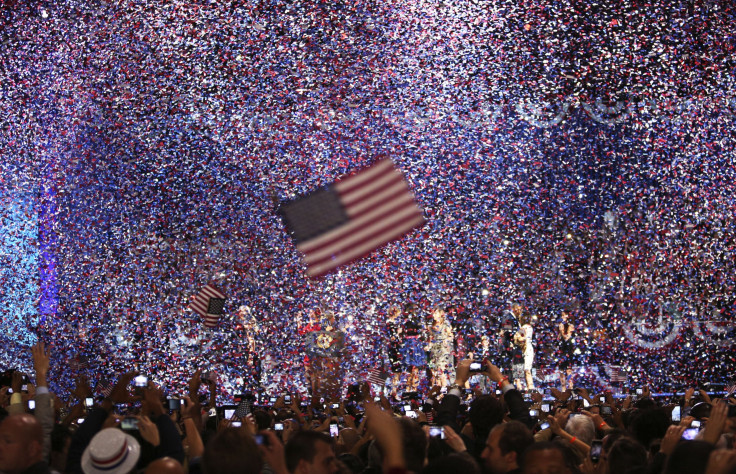 Republican Donald Trump is reportedly worth billions of dollars — and Democrat Hillary Clinton worth millions — but they wouldn't earn anywhere near that if they make it to the White House.
Whichever candidate takes office on Jan. 20 will begin earning the presidential salary, which totals $400,000 a year. Compensation is laid out in the United States Code. "The President shall receive in full for his services during the term for which he shall have been elected compensation in the aggregate amount of $400,000 a year, to be paid monthly, and in addition an expense allowance of $50,000 to assist in defraying expenses relating to or resulting from the discharge of his official duties," it says. "He shall be entitled also to the use of the furniture and other effects belonging to the United States and kept in the Executive Residence at the White House."
The $400,000 salary is double what it was when Clinton's husband was in the Oval Office. Bill Clinton actually raised the presidential compensation in 1999, though it didn't affect him, according to Slate. It was the first presidential raise in 30 years.
Trump's net worth is nebulous because he refused to release detailed financial records. But Forbes estimated it at $3.7 billion, given his assets and giant real estate business. Clinton's is $31.3 million, according to Money Nation.
If Trump wins, he will be the richest president ever, beating out the net worth of the nation's first and previously wealthiest leader, George Washington. USA Today reported that Washington, who was in office until 1797, was paid 2 percent of the entire country's budget.
Whether the eventual winner will accept the money is unclear. At least two previous presidents — Herbert Hoover, in office from 1929 to 1933, and John F. Kennedy, in office between 1961 and 1963, both donated their salaries to charity, according to The Richest.
Trump said last September that he'd decline the salary. "The first thing I'm going to do is tell you that if I'm elected president, I'm accepting no salary, OK?" Reuters reported Trump said at a town hall event in New Hampshire. "That's no big deal for me."
© Copyright IBTimes 2023. All rights reserved.