When Is Anna Todd's 'After' Movie Coming Out? Release Date Revealed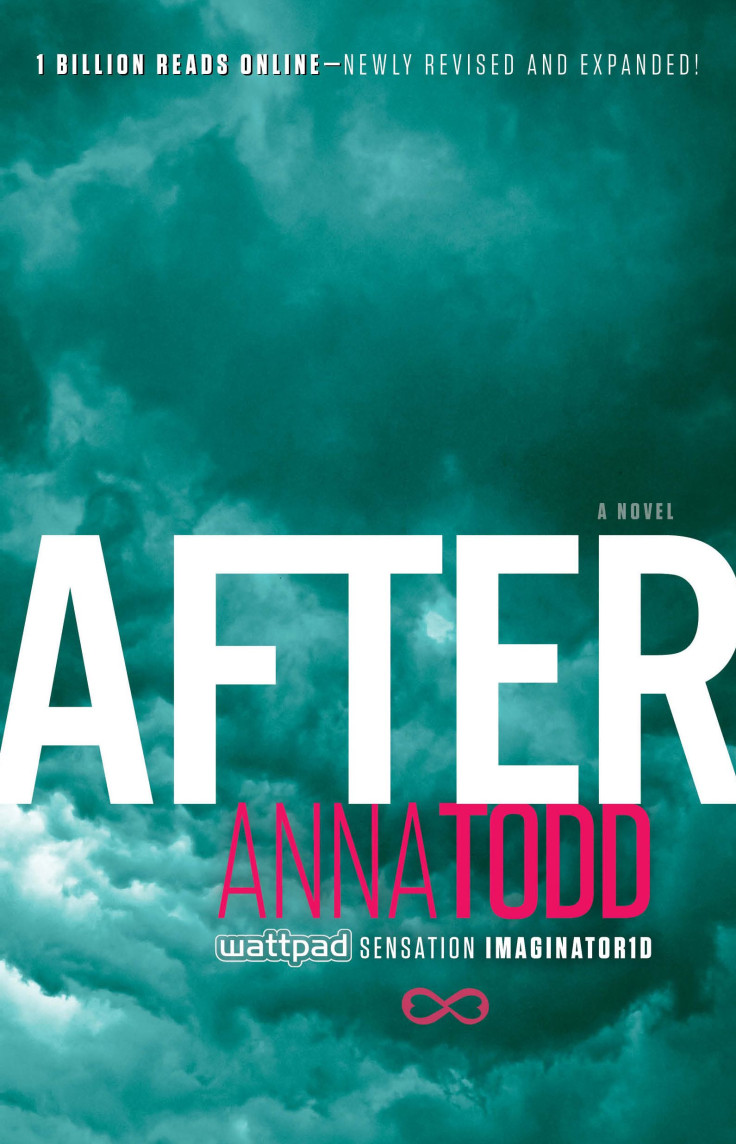 It's been four years since the "After" movie was announced, and now it finally has an official theatrical release date.
The film, which is being adapted from Anna Todd's bestselling novel and popular Wattpad story of the same name, follows the intense college romance between innocent Tessa Young (Josephine Langford) and mysterious rebel Hardin Scott (Hero Fiennes Tiffin). Fans will see the story come to life on-screen on April 12, 2019, according to Deadline.
Originally, Todd, who's an executive producer, had imagined the film coming out in February 2019, taking over for the "Fifty Shades" franchise that just wrapped this past February. Still, Aviron Pictures' deal to acquire the U.S. distribution rights for "After" brings the debut date close enough.
Until the movie, which is being directed by Jenny Gage from a script by Susan McMartin, arrives in theaters next year, fans can keep busy with all of the other "After" content coming their way. The film began shooting last week in Atlanta, and though only a few of the stars — Tiffin, Langford and Swen Temmel (Jace) — had been unveiled prior to the start of filming, other cast members have slowly been revealed.
Last Wednesday, the official social media accounts for the flick shared that Khadijha Red Thunder (Steph Jones), Shane Paul McGhie (Landon Gibson) and Meadow Williams (Professor Soto) have all been cast. Over the last few days, even more announcements have arrived, in the form of Pia Mia (Tristan), Inanna (Molly Samuels) and Samuel Larsen (Zed Evans) joining the flick.
Aside from posting casting information on the "After" social media pages, there are a bunch of behind-the-scenes photos from different scenes, the set and of stars in character. Todd, exec producer Jennifer Gibgot and the cast are all sharing fun pictures and videos from their time filming, too.
If seeing all of the content online isn't enough for you, and you want to see everything in person, then the "After" creators are making that possible, too. Todd announced early Tuesday morning that a contest has opened up for fans to win a trip to the set of the movie. All you have to do is upload a video, between 15 and 30 seconds in length, explaining why you should win the sweepstakes. Share the clip to Instagram or Twitter with #AfterMovieContest to make your entry eligible.
Three winners will be chosen, and those picked will receive a roundtrip ticket to Atlanta, hotel accommodations, ground transportation and a visit to the set of "After." The contest closes when July 27 ends, so get your entries in soon. The finalists will be selected between July 27 and July 29, with the winners chosen on July 29.
Start the April 12, 2019 countdown clock for "After" now.
© Copyright IBTimes 2023. All rights reserved.