'When Calls The Heart' Season 5 Theories: Why Jack Probably Isn't Dead
Hearties have had a few days now to process the emotional and uncertain ending of Sunday's new "When Calls the Heart," but that doesn't mean the fandom isn't still reeling at the thought that Mountie Jack (Daniel Lissing) might actually be dead. There have been a few close calls throughout the series when his love, Elizabeth (Erin Krakow), thought he might be hurt or gone for good, but nothing quite like what fans saw at the end of the last episode.
All will be revealed when the show airs its Season 5 finale on Hallmark Channel Sunday, but that leaves too many days to wonder about Jake's fate before we know the truth. To help ease the pain a little, keep reading for five reasons why Jack is probably still alive.
1. Hallmark Channel is all about the happy endings.
While this is a show and not one of their movies, the idea of the "happily ever after" is still always present and is essentially a staple on the network. That's why it's unlikely that after five seasons of fans falling in love with Jack and Elizabeth as a couple and seeing them finally get hitched in a beautiful ceremony this season that they would then have Jack killed off.
2. The cast, crew and executives never officially said he was dead, but instead, they were trying too hard to amp things up before the season finale.
For as much as the stars of the series and the producers and CEO are talking about this recent emotional episode and asking Hearties to stay strong, they never once said that Jack was dead. They never even really mentioned Jack. They simply said that fans need each other now more than ever, but they won't want to miss a moment of the season finale.
If part of the season finale was the mention of Jack's death, then fans would want to miss a moment of it, making the prior statement, which was mentioned by executive producer Brian Bird in a video, incorrect.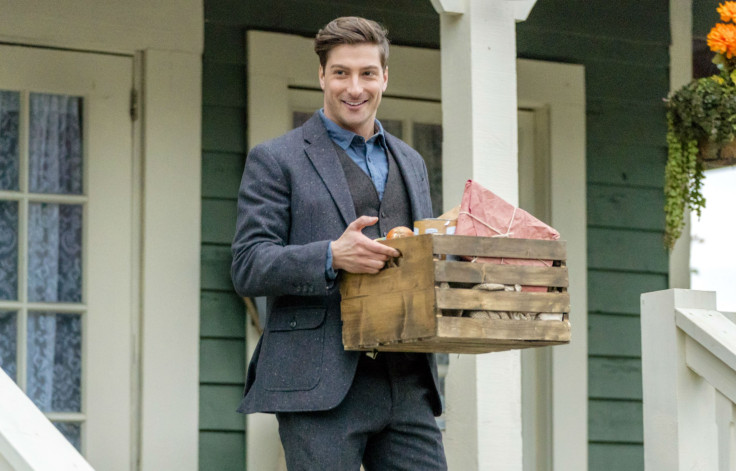 3. This isn't the first time actors have made it seem like their character was being killed off on social media only for them to turn out to be alive.
After Season 5, episode 9 finished airing and ended on that cliffhanger, Lissing took to Twitter to share how much he loves Hearties, "now and throughout my entire career," making it seem like he was saying goodbye to his character and to the show. But, this acts seems a bit familiar.
Jussie Smollett, who plays Jamal on "Empire," tweeted something very similar after an episode of his show ended on a cliffhanger of him being shot and fans not knowing if he survived or not.
"I've thoroughly enjoyed my time w/ @EmpireFOX," Smollett tweeted. "I love you all. Truth. Time 2 make a record & some movies."
It was all a misdirect and his character survived. With everything else of Smollett's story lining up with Lissing's, it's only fair to believe that Jack will survive like Jamal.
4. The last episode's title was called "In My Dreams."
There's always a reason behind why certain episodes have certain titles. Some shows are a bit more direct, like how "Friends" titled its broadcasts, while others require a bit more thought or reflection. After viewing the most recent "When Calls the Heart," fans are looking for as many clues as possible about Jack's fate, but one of the biggest clues might just be in the episode's title: "In My Dreams."
It's possible Elizabeth is dreaming at the end of the episode, and she's going to wake up from the nightmare at the start of the season finale. Or perhaps it's just that the possibility of Jack dying is always somewhere in her mind that it was the first thing she thought of when the Mountie rode into town, but that doesn't mean it's what actually happened.
5. Stars Krakow and Lori Loughlin (Abigail) mentioned the "entire" cast in their "When Calls the Heart" Season 6 renewal video.
Perhaps they didn't want to give away any plotlines that were on the horizon, but maybe it was the fact that the promo writers didn't realize they were giving away anything by using the words "entire Hope Valley gang" in the video, which was posted last month, a few weeks before the recent cliffhanger episode.
"Abigail and Elizabeth and the entire Hope Valley gang will always be there for you," Krakow and Loughlin said in the announcement video.
Here's hoping the whole cast really will be there as the show moves forward. The only way to know for sure is by tuning in to the "When Calls the Heart" Season 5 finale Sunday on Hallmark Channel at 9 p.m. EDT.
© Copyright IBTimes 2023. All rights reserved.