When Is Easter Sunday 2017? Oreo Peeps Cookies Debut Ahead Of Holiday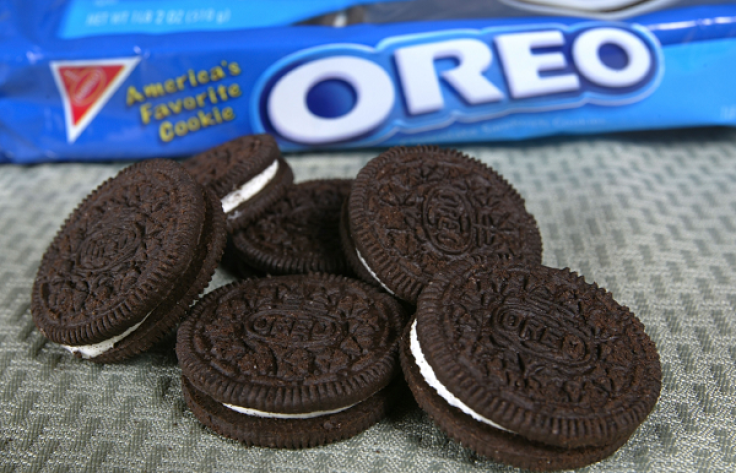 Easter Sunday won't come until April, but that hasn't stopped Oreo from getting people excited for the holiday nearly two months early. The Nabisco-owned brand officially released its newest limited edition cookies Wednesday featuring none other than Easter treat favorite, Peeps.
It's not uncommon for America's favorite cookie brand to unleash holiday or seasonal cookies. Each year ahead of the Christmas season, Oreo releases its Winter Oreo, featuring red-colored filling between two signature black cookies. For Halloween, orange-and-black Oreo packages get stacked on retail shelves. So it should be no surprise that the brand teamed up with Peeps ahead of the Easter holiday, which falls this year on April 16.
Although there are 34 varieties of Peeps that fill up Easter baskets each year, the Peeps Oreo collection came with Peep's signature bright pink marshmallow crème covered in sugar between two golden cookies. A pack of Peeps Oreos sell for $4.49
Over the years Easter, which has typically been recognized as a Christian holiday marking the day Jesus Christ resurrected from the dead, has become the holiday to gross the highest candy sales, thanks to 87 percent of parents stocking up children Easter baskets with candies, eggs and gifts, according to a National Retail Federation survey. Peeps, which only started selling marshmallow treats all year round as of May 2014, reportedly sells about $63 million worth of sugar-coated marshmallow chicks a year.
Easter has also become Peeps' highest-selling time of the year with about 75 percent of sales generating around the spring holiday, according to a Bloomberg report.
The Oreo Wonder Vault wasn't the only brand of sweet treats gearing up for the Easter holiday and spring. M&M's and Reese's were also reportedly rolling out spring flavors ahead of Easter, according to reports. Vanilla cupcake flavored M&M's were slated to hit Target shelves before February's end while Reese's gold eggs will reportedly come out at an unknown date closer to Easter.
© Copyright IBTimes 2023. All rights reserved.
FOLLOW MORE IBT NEWS ON THE BELOW CHANNELS