When Is Election Day 2016? How Early Voting Works And May Impact Race Between Trump, Clinton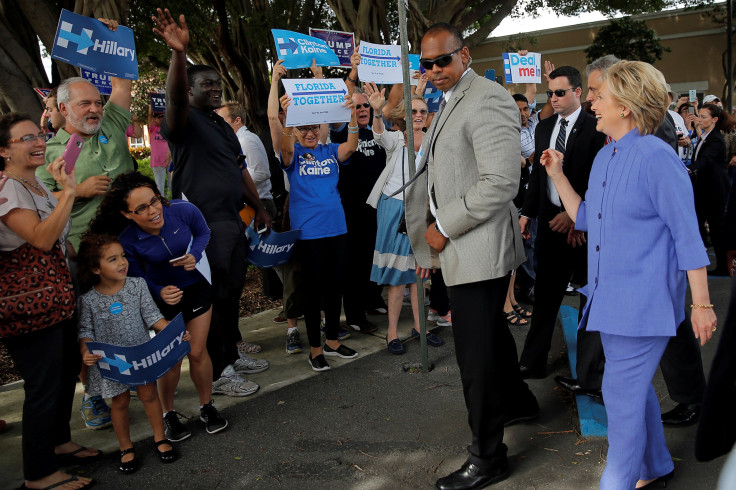 Early voting in key battleground states across the country has been giving presidential candidates the opportunity to establish early leads with all types of voters ahead of Election Day Nov. 8. Die-hard supporters are expected to vote no matter what, but those who want to avoid long lines and other potential hassles of Election Day could be likely to hit the polls early, too.
Voters in states like Florida, North Carolina, Colorado and Nevada — four important battleground states that could determine the fate of the coming election — have already hit the polls, with early voting lasting into the early days of November. Preliminary returns seemed to show those voters offering up something of a lead for Democratic nominee Hillary Clinton. More than 21 million voters had already cast their ballot as of Monday.
That Clinton holds an early lead over her Republican counterpart in those battleground states is pretty significant. Given current polling forecasts compiled by FiveThirtyEight, Donald Trump would have to win in all four of those states if he has any chance of beating Clinton. In a race that seems likely to hinge on whether less-than-enthusiastic voters head to the polls, early voting patterns can show if the candidates have effective get-out-the-vote campaigns.
Thirty-seven states along with Washington, D.C. are offering registered voters a chance to cast their votes ahead of Election Day. As many as 40 million voters could participate before Nov. 8, according to NPR.
Early voter returns in Nevada convinced veteran political commentator Jon Ralston Monday that a Trump victory there was highly unlikely. Democrats had a lead of more than 34,000 votes (assuming that registered voters had voted on party lines) statewide. The 2016 race is looking "very, very similar" to early poll results from 2012, when President Barack Obama ultimately beat rival Mitt Romney 52.3 percent to 45.7 percent on Election Day, Ralston wrote.
"I repeat: Trump appears to have no path here," he added.
The cutoff for early voting varies depending on the state. Some eliminating the option the Monday before Election Day while others stop early voting as soon as Thursday, according to Vote.org.
Like in Nevada, reports indicate more registered Democrats have cast their ballots so far than Republicans in North Carolina, Florida and Colorado. Republicans, on the other hand, have cast more votes in places like Iowa and Ohio.
© Copyright IBTimes 2023. All rights reserved.
FOLLOW MORE IBT NEWS ON THE BELOW CHANNELS