When Is First Day Of The Summer? Some Twitter Users Celebrate Solstice Early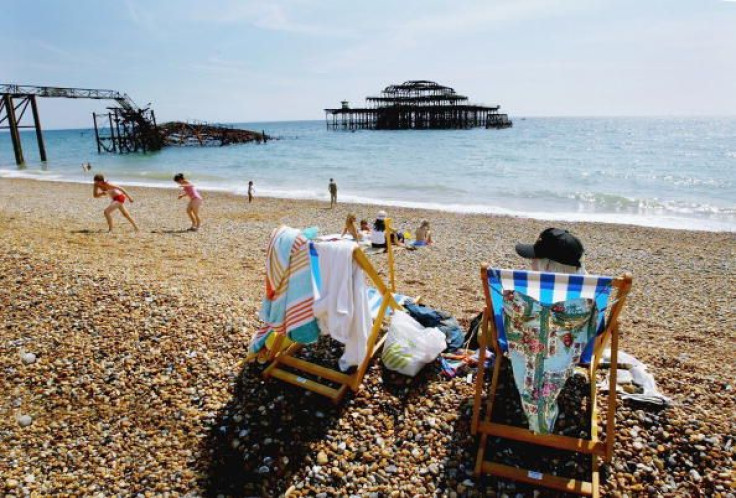 Some people were confused about the first day of summer, which isn't surprising since it occasionally changes. The hashtag #FirstDayOfSummer became a top-trending Twitter topic Tuesday, but there was a one problem with that: Tuesday wasn't the first day of summer. The 2017 summer solstice was slated to start Wednesday.
Celebrity blogger Perez Hilton was one of the people who got the date wrong Tuesday. He wrote: "Happy #FirstDayOfSummer! Stay hydrated!" He used a gif of pop singer Britney Spears sweating to make his point.
READ: Arizona's Extreme Heat Causes Airlines To Cancel Flights
Several people were quick to point out that Hilton, whose birth name is Mario Armando Lavandeira, Jr., was incorrect. Hilton didn't immediately respond or remove the post.
He wan't the only one to make the mistake.
Disney also made the gaffe, saying happy birthday to "Fozen" character Ana. "This call for ice cream cake!" they wrote.
This calls for ice cream cake! _ #FirstDayOfSummer pic.twitter.com/zkx6ET8SVB

— Disney (@Disney) June 20, 2017
Harley-Davidson reminded their followers that the first day of summer was also the longest day of the year, but, of course, they did so prematurely. "The #FirstDayofSummer = the longest day of the year," they tweeted. "Where will you ride today?"
Inaccuracies aside, 2017 will reportedly be one of the hottest ones the southwest of the U.S. has experienced in years, ABC News reported Tuesday. The temperature will reportedly reach a scorching 19 degrees Fahrenheit in Phoenix. Some flights were even canceled because of the extreme heat.
READ: What Does Summer Solstice Mean? Definition Of The Longest Day Of The Year
"Our smaller regional operations – those that use our CRJ aircraft types – will be most affected by the heat," airline communications specialist Kent Powell told CNN Tuesday. "We really aren't expecting any change to the operation with our mainline aircraft."
While Arizona was arguably the hardest hit, temperate are supposed to soar in Nevada and California.
Follow me on Twitter @mariamzzarella
© Copyright IBTimes 2023. All rights reserved.