When And How To Watch 'Daredevil' Season 2 On Netflix March 18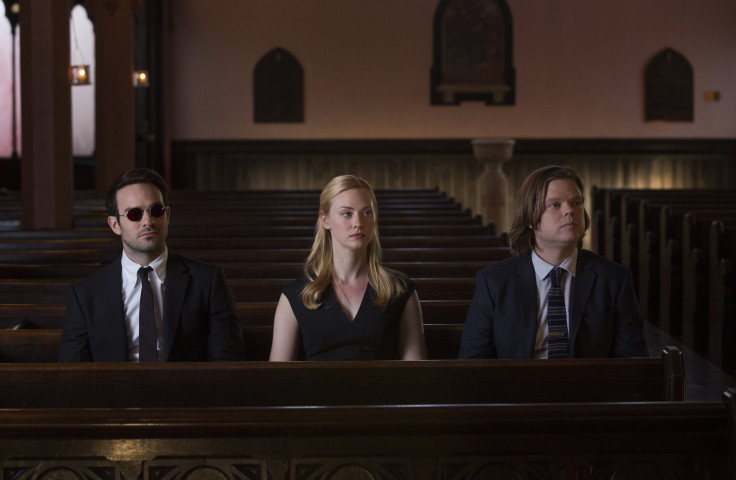 This weekend Marvel and Netflix are giving fans the ultimate way to stay in and binge-watch some great TV by premiering Season 2 of "Daredevil" on Friday, March 18. The show captivated viewers with its impressive and violent first run, and now fans of the drama are gearing up to see what Season 2 has in store.
There's a lot to be excited about in Season 2, with the introduction of some of the comic books most exciting elements like The Punisher (Jon Bernthal), Elektra (Elodie Yung) and the ninja group The Hand. Despite its popularity, the show's connection to Netflix makes its schedule different from typical shows, which may be leaving some in the dark about how to watch it.
Audiences will be able to stream all 13 episodes of Season 2 starting at 3 a.m. EDT on Friday, meaning people can stay awake extra-late on Thursday night to get a head-start on their friends. Anyone with an active Netflix subscription can go ahead and stream the show on any device that runs the popular streaming service's app. This includes most mobile smartphones, tablets, gaming consoles and web browsers. I you aren't a Netflix subscriber, you're not completely out of luck. The company offers everyone a free one-month trial subscription to see if he or she wants to begin paying for the monthly subscription. Currently prices for a Netflix account range from $7.99 to $11.99 depending on what kind of service features you want.
While it may be tempting to simply use up the free trial membership long enough to devour all 13 hour-long episodes of "Daredevil" Season 2, Marvel fans may want to bite the bullet and continue to pay for the subscription after the month is done. Not only will both seasons of "Daredevil" be available, but it's the only place to catch shows in the connected universe, including "Jessica Jones," as well as the yet-to-be-released "Luke Cage" and "Iron Fist."
Will you be tuning in to "Daredevil" Season 2 on March 18? Comment below or Tweet your thoughts to @TylerMcCarthy.
© Copyright IBTimes 2023. All rights reserved.