'Daredevil' Season 2 Spoilers: Everything We Know About The Netflix Series' Return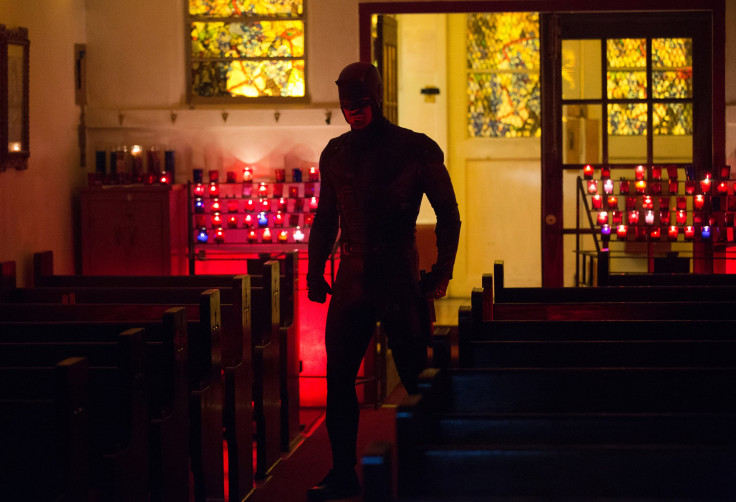 After its debut on Netflix roughly one year ago, Marvel's "Daredevil" captured the hearts of superhero fans that were dying for an adult-spun TV show rooted in the Marvel Cinematic Universe (MCU). Now, the series is upping the ante in Season 2 by bringing in more characters from the rich source material.
Matt Murdock (Charlie Cox) will return to defend New York City's Hell's Kitchen when all 13 episodes of Season 2 drop on March 18. Although the new season hasn't been released, fans already have a ton of teaser material to get them excited for Daredevil's triumphant return to the cowl. To help make sure no fan is left in the dark ahead of Friday's premiere, below is a rundown of what we know about "Daredevil" season 2 thus far.
The Punisher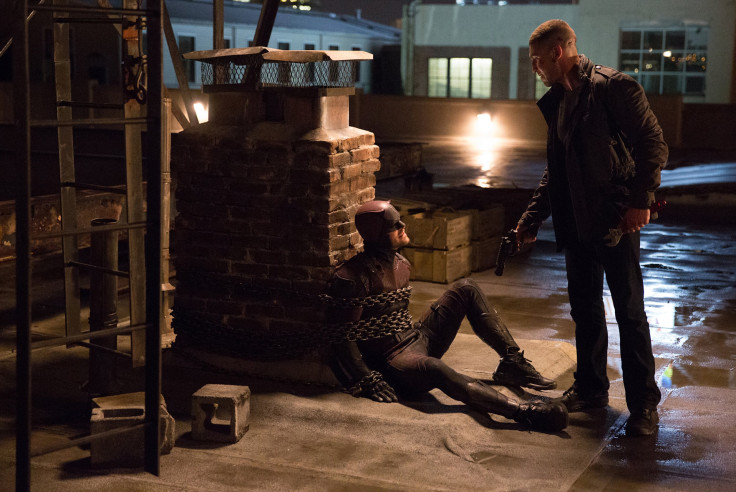 Although his primary adversary in Season 1 was Wilson Fisk (Vincent D'Onofrio), Matt Murdock will face a character with more nuance than the already-complicated Kingpin villain. It was announced soon after Season 2 was confirmed that the show would introduce "The Walking Dead" actor Jon Bernthal as Frank Castle, better known to comic book fans as The Punisher. In the comic books, the two characters clash regularly as Castle often operates in New York City. They provide a great foil for each other as Daredevil is committed to law and order and Punisher thinks that the only way to stop crime is to kill those involved.
"You hit them and they get back up, I hit them and they stay down!" Castle yells in a Punisher-focused teaser trailer for Season 2.
Sadly, at this point, we can only speculate as to what relationship Daredevil will have with Marvel comic's most controversial hero as no definitive plot details have been released for the show's return. However, the trailer seems to indicate that we can expect Matt to return to his struggle about whether or not he has to become a murderer to remain effective at crime fighting.
Elektra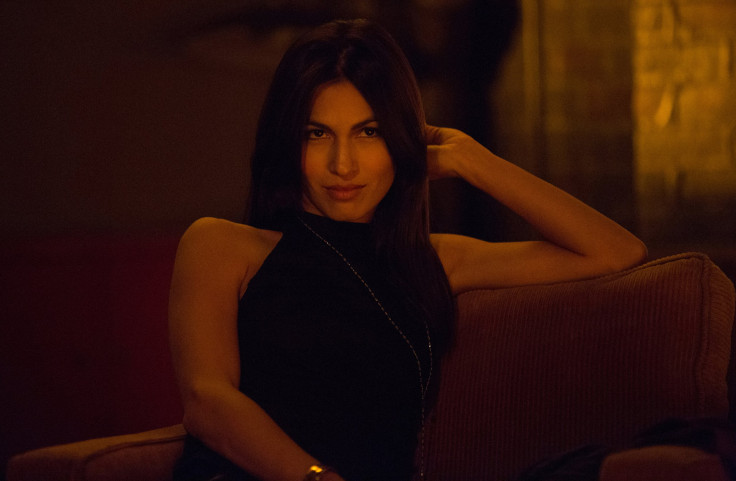 Anyone who has read Daredevil's comic books knew that the introduction of the character Elektra was inevitable. Played on the show by actress Elodie Yung, the character was already hinted at during the first season of the popular Netflix drama.
In a flashback showing Matt and his trusty law partner Foggy Nelson (Elden Henson), the latter asks Matt what ever happened to the pretty Greek girl that he was seeing. Fans immediately noticed this as a reference to his super-ninja-assassin ex-girlfriend. In a different trailer for Season 2, the character returns as a somewhat unwelcome presence in Murdock's life. Luckily, he can't simply kick her to the curb as she comes to town with a mission.
Following the events of Season 1, Matt thought that he'd driven the Yakuza out of Hell's Kitchen, but Elektra somehow has inside knowledge that they've simply been laying dormant and waiting to make a comeback. While the duo have a rich back story together in the comic books, there's no telling how the series will explain their past relationship, or who she's become in the interim.
The Hand
Elektra and Punisher aren't the only unwelcome presence in Hell's Kitchen this season. A voiceover from the returning character Stick (Scott Glenn) reveals the existence of an army in town calling itself The Hand. As comic fans know, one of Daredevil's most famous storylines involves the Japanese group of ninjas that Elektra is closely tied with. While it may seem like they're a new faction in town, The Hand was already hinted at in a big way in Season 1.
Remember Nobu (Peter Shinkoda)? He was one of the key players in Wilson Fisk's operation. He got a pretty big bee in his bonnet when Daredevil's actions made it difficult for him to secure an entire city block for a reason that was never explained. He took matters into his own hands and attacked Daredevil, causing the hero serious injury that led to his best friend, Foggy, discovering that he's a vigilante. Before that, Stick returned to town and took Matt on a mission to destroy something called "Black Sky." That turned out to be a young boy that's special to Nobu and his people for an unknown reason. Stick reported to a mysterious figure at the end of the episode and reveals that the mission was a success and that the people he works for have larger plans for Murdock. With Stick back in town, the Yakuza on the rise and The Hand no longer hiding in the shadows, it looks like fans will get a better idea of what those larger plans are.
Returning Cast Members
Wilson Fisk is not expected to return in Season 2. That's harsh news, so it's best to rip that particular band-aid off early. However, that doesn't mean that the show won't be a proper sequel to its first season. Matt Murdock's allies Karen Page (Deborah Ann Woll) and Foggy Nelson will return to lend support to the hero. As previously mentioned, Stick will return to Hell's Kitchen to warn Matt about The Hand in a yet-unknown capacity. As teased in the final trailer for "Daredevil" Season 2, Claire Temple (Rosario Dawson), who also appeared on the connected universe series "Jessica Jones," will return as the nurse who patches up the hero's wounds. She'll keep the blind vigilante grounded when his quest takes him a little off the rails.
Also poised for a return are minor Season 1 characters Turk Barrett (Rob Morgan) and Melvin Potter (Matt Gerald). They're both from the comic books and are often of little consequence to the larger story arc of the character. In fact, they are usually played for comedic effect. Although, it's worth mentioning that Potter designs high-tech armor, including Daredevil's. It's possible that his return means another wardrobe change for the character.
All these questions and more will be answered in two short days when "Daredevil" Season 2 drops on Netflix. Will you be tuning in to see what happens? Comment below or tweet your thoughts on the show to @TylerMcCarthy.
© Copyright IBTimes 2023. All rights reserved.