When Is The Next Debate? 2016 Schedule For Trump, Clinton Showdowns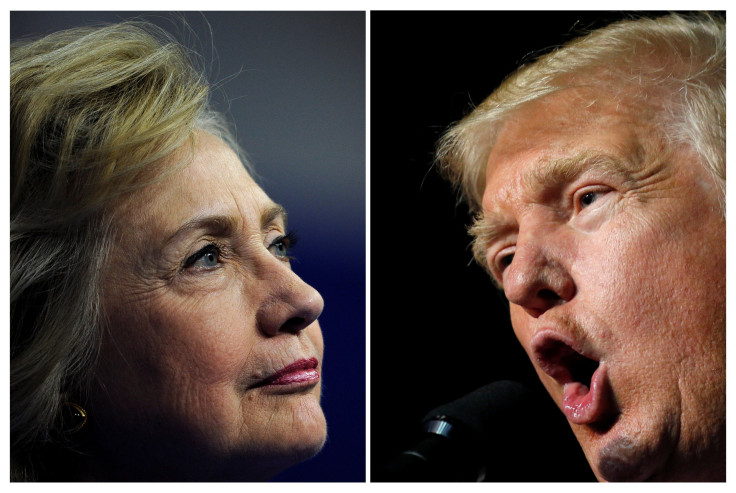 Democratic presidential nominee Hillary Clinton and her Republican counterpart, Donald Trump, are set to square off in their first debate Monday night. In what is shaping up to be a close race, the event is a major moment in the campaign.
It's the first of three debates on the docket for Trump and Clinton. Monday's event is scheduled to start at Hofstra University in Hempstead, New York at 9 p.m. EDT and last until about 10:30 p.m. EDT. The debate can be watched on just about any major channel you could name, including CNN, Fox News, ABC, CBS, NBC, MSNBC and C-SPAN. There's also plans to stream the event on Facebook and Twitter.
But perhaps even before viewers flick their TVs or browsers back to Monday Night Football, many will already be wondering about the plans for the next debate. For the curious-minded: The next presidential debate is scheduled for Oct. 9, at Washington University in St. Louis, Missouri. Again, it is set to air from 9 p.m. EDT to about 10:30 p.m. EDT.
The second debate will be a bit different the first. It will take the form of a town meeting "in which half of the questions will be posed directly by citizen participants and the other half will be posed by the moderator based on topics of broad public interest as reflected in social media and other sources," according to the Commission on Presidential Debates. "The candidates will have two minutes to respond and there will be an additional minute for the moderator to facilitate further discussion."
The third debate will return to the format of the first, which involves six time segments of about 15 apiece centered on topics selected by the moderator. The third and final event is scheduled for Oct. 19 at the University of Nevada, Las Vegas, again from 9 p.m. EDT to 10:30 p.m. EDT.
There's also a vice presidential debate on the docket, set to pit Clinton's running mate Tim Kaine against Trump's choice, Mike Pence. It's scheduled for Oct. 4 at Longwood University in Farmville, Virginia.
© Copyright IBTimes 2023. All rights reserved.