When Will Meghan Markle Have To Curtsy To Kate Middleton?
Meghan Markle and Kate Middleton are both commoners who married princes and received royal titles, but they won't share the same ranking forever. One day, the Duchess of Sussex will have to curtsy to the Duchess of Cambridge.
Don't expect Meghan to bend the knee to Kate any time soon, but one day, it will be considered customary. When Prince William becomes King of England and Kate becomes Queen Consort, Meghan will be expected to curtsy when formally greeting her sister-in-law, Hello! reports.
Many thought Meghan had to start curtsying to Kate right after her May wedding. Technically, tradition states that one must bend the knee to anyone who outranks them, which means Kate should curtsy to Camilla Parker Bowles, who is next in line to be Queen Consort, and Meghan must curtsy to Kate, the Daily Mail reported earlier this year. However, it seems like the royal family tends to bypass those traditions for each other, with the exception of Queen Elizabeth, Hello! notes.
This gives the former actress plenty of time to perfect the greeting. She was criticized online after she greeted the King and Queen of Tonga with a curtsy. Apparently, some felt it was too short.
This tradition doesn't just apply to the ladies. Even Prince Harry will have to bow when greeting his brother after his coronation.
Harry and Meghan might not have to adhere to such formal greetings for decades though. William still has to wait for his own father to take the throne. Prince Charles is 70, but his 92-year-old mother Queen Elizabeth II is still the sovereign.
Let's hope rumors of feuds have settled down by the time William becomes King. Of course, reports of fighting between Kate and Meghan started quickly after the latter announced her engagement to Prince Harry. However, recently there have been reports that it's actually the brothers who are feuding.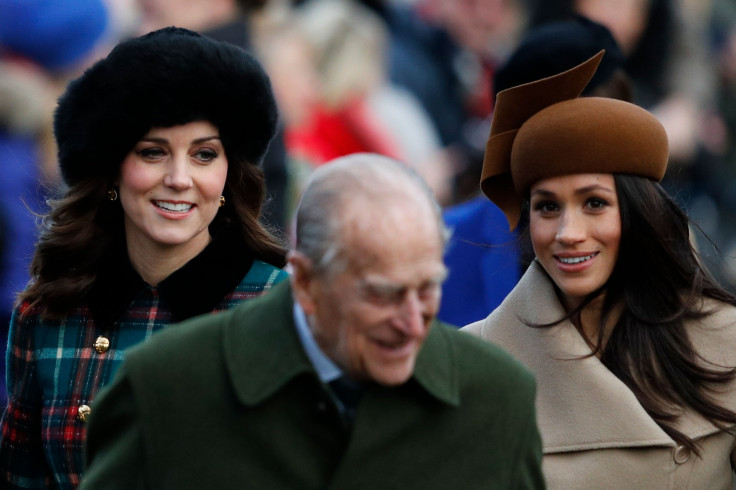 © Copyright IBTimes 2023. All rights reserved.