When Will Michael Strahan Leave 'Live With Kelly And Michael'? His Last Day Might Surprise You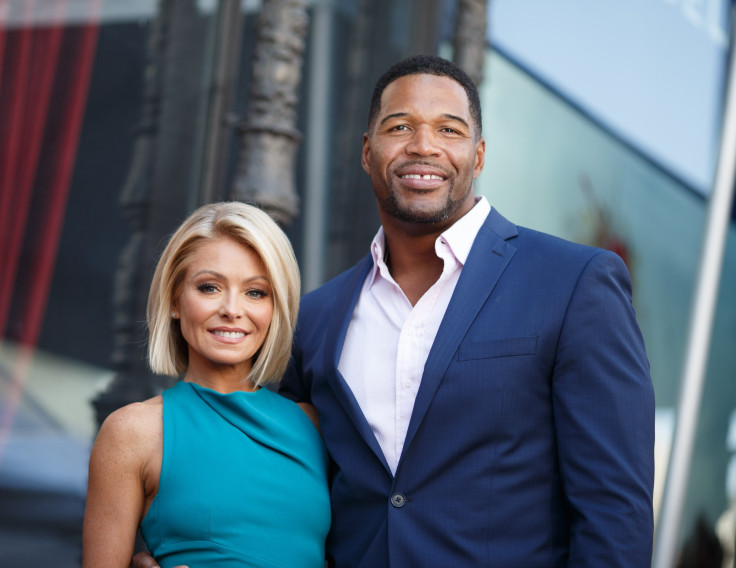 Looks like auditions for Kelly Ripa's new "Live!" co-host will begin sooner than we thought!
A source divulged to People magazine on Tuesday that Michael Strahan will be stepping down from "Live With Kelly and Michael" four months earlier than expected.
"May 13 is his last show," an insider revealed. "He'll take the summer off and 'GMA' ["Good Morning America"] can integrate him early before September, and this will give 'Live!' more time to find the co-host."
The source added that the Daytime Emmy-winning host is "totally fine" with ending his four-year stint early so that he can "enjoy his summer" before his full-time gig at "GMA" begins in the fall.
According to the insider, Strahan, 44, isn't leaving early due to feelings of awkwardness between him and Ripa, 45, who returned to "Live!" after taking a weeklong hiatus. When Ripa returned to the show, following what she described as a "bizarre time," she quipped to audiences that the "national nightmare" was finally over.
Ripa explained the reasoning behind her disappearance, revealing that she wanted to take some time to herself to gather her thoughts.
"After 26 years with this company, I earned the right ... In that time, I gained some perspective. I always speak from the heart. I didn't want to come out here and say something I might regret," she stated.
So, what did Ripa have to say? Well, she said that this controversy opened the door for discussion about respect in the work place and that "apologies have been made." She also confirmed to fans that the future of "Live!" looks bright, in addition to sharing her feelings about Strahan leaving the syndicated morning show.
"This is a tremendous opportunity and I couldn't be, and we couldn't be, prouder of [Michael] and everything we accomplished together," she said.
"Live! With Kelly and Michael" airs weekdays. Check your local listing for times.
© Copyright IBTimes 2023. All rights reserved.