Exclusive: Is Kusama Challenging Elon Musk? Shiba Inu Lead Developer Sheds Light On 'SHIB> X' Pronouncement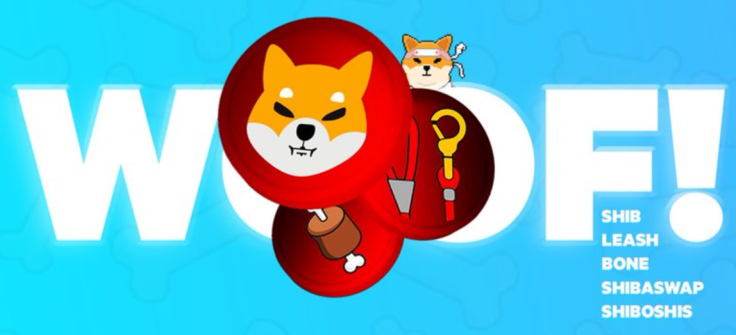 KEY POINTS
Kusama: "I like Elon, and his push for an everything app is noble"
Kusama is the keynote speaker at the upcoming Blockchain Futurist Conference in Toronto, Canada
As of 9:55 a.m. ET on Friday, SHIB was trading own at $0.00001006
Shytoshi Kusama, the pseudonymous lead developer of the Shiba Ecosystem, made headlines this week by declaring via a tweet that "SHIB is greater than X," which to some seemed like a challenge to the tech billionaire and X owner Elon Musk. However, before things could go out of hand, Kusama shed light on the issue.
As the Blockchain Futurist Conference approaches, Kusama made a series of announcements this week that helped push the price of SHIB, BONE and LEASH, and allowed the decentralized EC-20 tokens of the Shiba Ecosystem to trade in the green zone.
The spotlight, however, suddenly shifted to the Shiba Ecosystem's pseudonymous lead developer when they shared a cryptic tweet seemingly suggesting that SHIB was greater than X, (formerly Twitter).
Kusama first made the statement on the Shibarium official Telegram channel, which was followed by their cryptic tweet and later a meme coin contest centered on the theme SHIB is greater than X.
A few hours later, the lead developer was asked about the controversial statement in the Shiba Inu Discord, which they answered with, "When I wrote Shib > X in my most recent tweet, I did that with intention. I mean it with all my heart that no one, on this planet, has built what we have, and for many who will attempt to copy [it], it would take lifetimes. This is the true power of decentralization and what Ryoshi intended."
International Business Times reached out to the pseudonymous lead developer in the hope that they could share more light on the statement that has now become controversial.
"I like Elon, and his push for an everything app is noble, but even he knows that what is required is a decentralized everything app," Kusama told IBT.
"You can confirm this from many conversations between him and Dorsey (referring to Jack Dorsey, the co-founder of Twitter)," the pseudonymous lead developer added.
"Where X fails, governance, decentralization, and more, is exactly where Shib will succeed, ensuring our dominance at a global scale against not only X but the other alphabet platforms as well. Our impending Worldpaper will explain in detail how we will accomplish this," Kusama further said.
Musk has not responded to Kusama's statement.
The lead developer of the Shiba Ecosystem, who often chose to continue building instead of engaging with critics and Fudders (crypto speak for those who love to spread fear, uncertainty and doubt), will be a keynote speaker at the upcoming Blockchain Futurist Conference to be held in Toronto, Canada on Aug.15-16.
As of 9:55 a.m. ET on Friday, SHIB was trading own at $0.00001006, with a 24-hour trading volume down by 18.63% at $264.98 million, representing a 0.53% increase in the last 24 hours and a 16.19% gain over the past seven days.
Based on the latest data from CoinMarketCap, SHIB's total circulating supply stands at 589.35 trillion SHIB, with its value down by 0.53% at a $5.93 billion market cap.
© Copyright IBTimes 2023. All rights reserved.