Exclusive: Shiba Inu's Fast-Food Restaurant Partner Welly Opens Up About Exciting Ventures, Shibarium, And More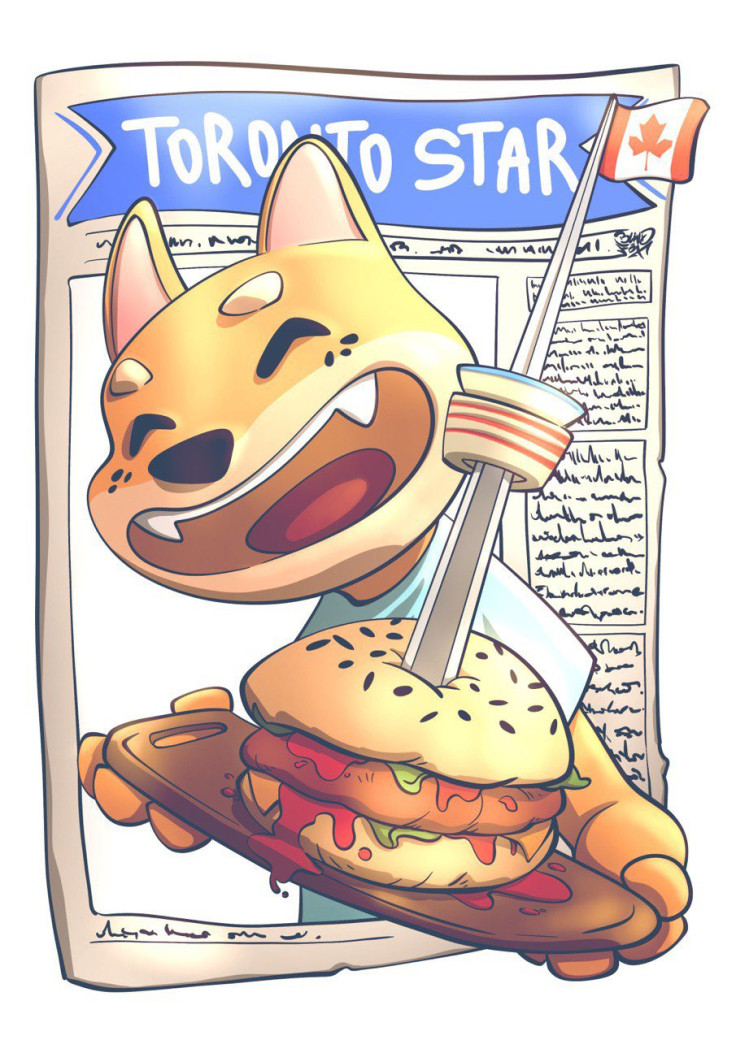 KEY POINTS
Welly will be at the Blockchain Futurist Conference in Toronto, Canada, from Aug. 15-16
Welly is also preparing to inaugurate its first store in Naples, Italy, in September
It has successfully secured its first franchise in Italy as part of its expansion plans
Welly, the blockchain-based fast food restaurant and one of the first in-real-life projects the Shiba Ecosystem entered into, is preparing several surprises for the crypto community and the world, including using the power of Shibarium to introduce customers to a new "dining experience."
Welly, which has its roots in Naples, Italy, has come a long way since it partnered with the Shiba Ecosystem in February 2022.
The International Business Times had the privilege of interviewing PBfive, the pseudonymous founder of Welly, and learning about what the team has in store for its customers and the Shib Army.
Welly, formerly a simple fast-food chain, aspires to transform into a renowned global healthy fast-food restaurant by leveraging blockchain technology. This transformation will be facilitated by Shibarium, the eagerly anticipated layer-2 scalability solution of the Shiba Ecosystem.
"Welly started out as a simple fast food restaurant, then in February 2022 the partnership with Shib token began," its founder said.
"Our goal is to become a healthy fast food restaurant on a global scale, and thanks to Shiba Inu's media power, it has become a possibility," the pseudonymous founder shared, before adding, "Our mission is to bring food to the blockchain, and we will do that thanks to Shibarium."
Welly is also preparing to inaugurate its first store in Naples in September.
The store will be meticulously designed by Masquespacio, an award-winning creative studio located in Spain's Valencia.
Furthermore, Welly has successfully secured its first franchise in Italy as part of its expansion plans.
In order to cater to a wider customer base, Welly is strategically planning to install vending machines at airports and train stations. These vending machines will offer a range of nutritious products, including salads and various other options.
What adds an intriguing element to these vending machines is their geographical focus.
In an interview, Shytoshi Kusama, the pseudonymous lead developer of the Shiba Ecosystem, explained that the food offerings will be tailored to each location, with adjustments made for primarily vegetarian regions.
The specific utilization of Shibarium's capabilities by Welly is yet to be revealed, as its pseudonymous founder believes it is not the right time to disclose such information.
However, he assured that Welly will be the pioneer in the fast-food industry in allowing customers to "know what they are eating and where it comes from."
Aside from sharing what Welly has been preparing to launch to the world, PBFive is also grateful for everyone that has been a part of Welly's journey.
"I want to express my sincere gratitude to each member who's embarked on this remarkable journey by my side. It's through your collective dedication that I hold the unwavering belief in our team's potential to ascend to new heights," he said, adding that "Our accomplishments will stand as a tribute to your tireless efforts."
The founder also added, "As we confront challenges together, we pave the path to extraordinary milestones. Team Welly, let's march forward and claim the success that's rightfully ours with unmatched determination and unity."
Shiba Ecosystem and Shibarium Tech marketing specialist, who uses the X handle @LucieSHIB, shared on the platform recently that "an exclusive dinner event for Welly HOLDERS ONLY during ETH Toronto" is set on Aug. 15-16 as "our way of showing appreciation for your support and commitment."
© Copyright IBTimes 2023. All rights reserved.