When Will The Wall Be Built? Trump Says Construction Along Border Will Begin In 'Months'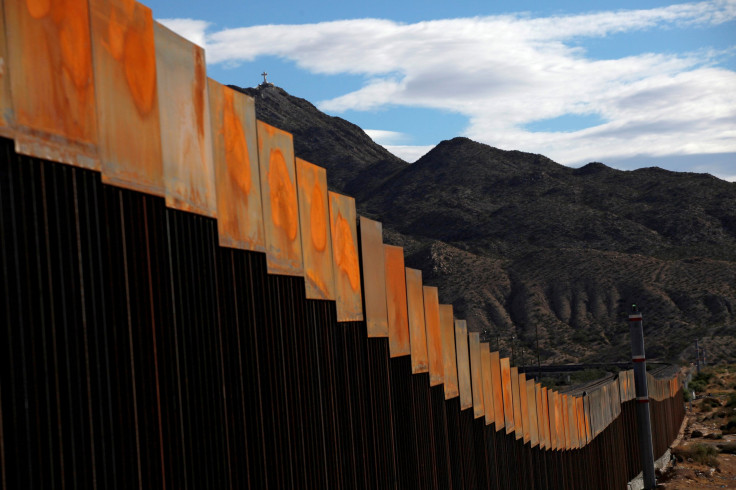 President Donald Trump said planning for a massive wall along the U.S-Mexico border will begin immediately, and construction will begin within "months," in an interview with ABC News on Wednesday.
Trump issued executive orders on border security and building the wall Wednesday, including orders that will instruct federal officials to begin planning construction and increase border security personnel.
America's southern border spans nearly 2,000 miles between California and Texas. Currently, there are about 650 miles of fencing along the border. The Bernstein Research Group released a report in July that estimated the wall would cost $15 billion to $25 billion although the Trump administration has provided few specifics about the wall, which makes estimating costs and timelines difficult to nail down.
Last January, former Texas Gov. Rick Perry, who is now Trump's nominee to head the Department of Energy, said building the wall "will literally take years." He also pointed out the government would have to negotiate with private landowners. "This is an issue that really gets complex in a hurry. I know because I've had to deal with it."
Perry was governor when the Secure Fence Act was passed by Congress in 2006. Building 670 miles of fencing along the border cost $2.4 billion.
"It's a lot more expensive than we expected when we started, and it was much more difficult," Ronald Vitiello, deputy chief of border patrol for U.S. Customs and Border Protection, told a Senate Committee hearing in May 2015.
A border wall would also require millions in maintenance. The Obama administration asked Congress for $274 million to maintain the current fence, and maintaining a wall that is three times longer could cost $750 million per year.
Trump said Wednesday the government will pay to begin construction of the wall, but the taxpayers will be reimbursed by Mexico "on a later date" despite Mexico's assertion it will not pay for the wall.
"I'm telling you there will be a payment. It will be in a form, perhaps a complicated form," Trump said.
© Copyright IBTimes 2023. All rights reserved.