Where $10 Per Gallon Gas Is About To Be A Reality
Americans all across the country have been feeling the pain of exceptionally high gas prices in recent months, but those in one specific area of the country will soon be facing perhaps a price that never seemed possible before- $10 per gallon.
While the national average in the United States according to AAA is currently $4.81 a gallon, the average price in California, which has the highest prices in the country, is $6.29. But in the village of Mendocino, a coastal community north of San Francisco, one gas station is closing in on the $10/gallon mark. The New York Post reports that a Chevron station there was charging $9.60 a gallon on Friday.
The station, Schlafer's Auto Body & Repair, is the only one in the small town, and according to Gas Buddy, as of Saturday, prices there were at $9.63 for regular, $9.72 for midgrade, $9.94 for premium and $9.30 for diesel. According to a breakdown by county in California by AAA, the average cost per gallon in all of Mendocino County is currently $6.31 per gallon. That number matches data reported to Gas Buddy, which shows gas stations topping out at the highest price otherwise at $6.09 per gallon at a Quest Mart in Ukiah and a Redwood Valley station in Redwood Valley.
The high price in Mendocino is also surprisingly not reflective of a higher income level for the area that would likely explain such a steep cost. According to data from the United States Census Bureau, the median household income in the town from 2016-to 2020 was $50,915. For the entire state, the median income was $78,672. By comparison, the town of Hillsborough, California, just south of San Francisco, had a median income at the last census of over $200,000+. Hillsborough itself has no gas stations listed on Gas Buddy, but the nearby town of Burlingame, with a median income of $138,344, has prices listed between $5.99-$6.69 a gallon.
As for the price in Mendocino, gas station owner Judy Schlafer told SFGate.com that she needs to charge the price she is because she paid $50,000 for an 8,800-gallon delivery this week, and she needs to pay that balance within 10 days. She fears charging less would put her out of business.
"I'm going to be lucky if I make the year with all the fees, the regulation, the payroll fees," she said. "If it continues the way it is, Mendocino won't have a gas station next year."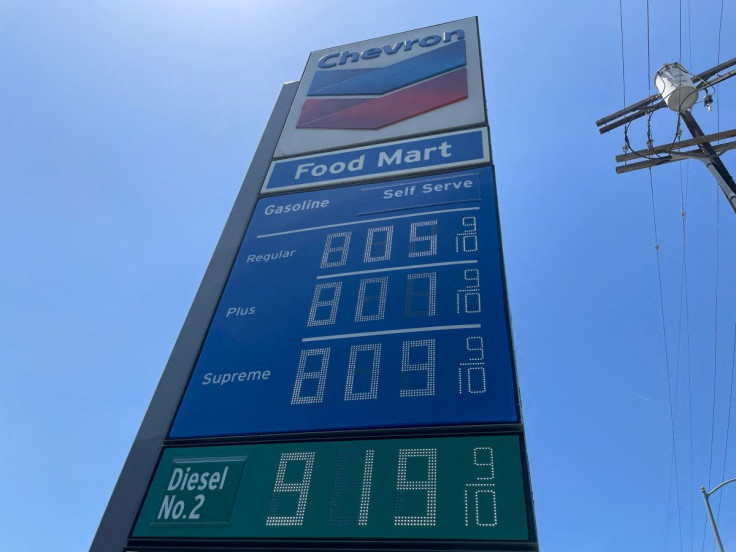 © Copyright IBTimes 2023. All rights reserved.