Where Are 'My 600-Lb Life' Assanti Brothers? Season 6 To Feature Duo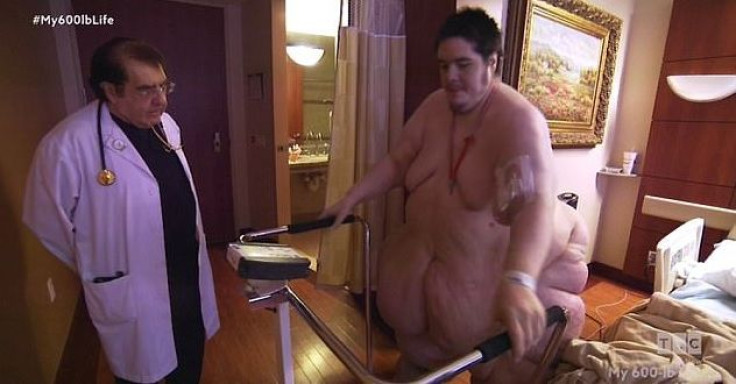 TLC's popular "My 600-lb Life" will return with its sixth season in January 2018 with 14 new episodes, one of which will be a special dedicated to last seasons' Assanti brothers. According to reports, the episode featuring Steven and Justin Assanti will air Jan. 3, 2018.
The Assanti brothers weighed more than 1,400 pounds combined when they appeared on the show last season. The duo sought the help of bariatric surgeon Dr. Younan Nowzaradan from "My 600-Lb Life" to get their weight under control. Steven started his weight loss journey at 734 pounds and had some major transformation. His brother Justin, who weighed 600 pounds, had more success at weight loss than his brother.
The new season will have two-hour episodes each and will show the life of those who struggled with obesity and how they tried to control their food addictions in order to have a normal life.
"Telling the most heartbreaking, yet inspiring stories, the series follows those who have found themselves at their breaking point with extreme life-threatening obesity," TLC said.
The season premiere will show Lee and Rena, a couple who both suffer from obesity and who actually met in bariatric rehab. The episode will show their struggle and their effort to seek help from expert Nowzaradan, possibly through gastric bypass surgery. The special episode that will feature the Assanti brothers will likely show their current state after their weight loss efforts.
Last month, Steve updated his fans about his health by posting a photo of him in hospital, writing: "I was getting chest pains for the first time and weak really weak, abnormal heartbeat, I've been diagnosed already prior to this hospital visit I have two blood clots in my lower left leg and ill keep you all updated I'm not feeling well at all.. #admitted." After two days he told his fans that he was back from hospital and "Back on my blood pills again to keep the blood clots from getting any worse."
Earlier, Steve's weight-loss plans had derailed and he had also deliberately disobeyed Dr. Nowzaradan and was removed from a gastric bypass surgery program for failed compliance. Meanwhile, Justin did well with his progress towards weight loss and was said to have opened a hobby shop with his father's help. But the new job affected his weight loss plans.
© Copyright IBTimes 2023. All rights reserved.