Where Did 'Master Of None' Leave Off? Season 1 Finale Recap Before The Netflix Series Returns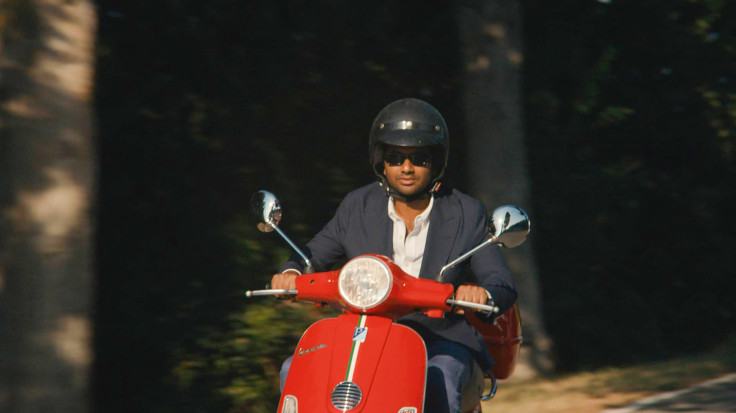 Nearly two years ago, Aziz Ansari debuted his Netflix original series "Master of None," and the show dazzled fans with relatable characters and scenarios, as well as real takes on life, love and more. The series was nominated for several awards, including a primetime Emmy Award for outstanding writing for a comedy series, a Critics Choice Television Award for best comedy and a Peabody Award.
The show was also renewed for a second season, and fans have been waiting patiently for it to return, growing more and more eager with each sneak peek released by both Ansari and Netflix. The show's second season is now available for streaming on Netflix, arriving in the streaming giant's vast library early Thursday. Before you dive into a full-on weekend binge, let's recall where we last saw Dev (Ansari), Arnold (Eric Wareheim), Denise (Lena Waithe), Rachel (Noël Wells) and the gang.
Read: "Master of None" Gets Season 2 Premiere Date
By the final episode of Season 1, our protagonist is down on his luck — again. Dev's long term relationship with Rachel is floundering, and his hopes of making it big in Hollywood are dwindling. He attends the premiere of the movie he's in only to learn that his part was completely cut from the movie, which prompts Rachel to speak up for him.
The pair survive the premiere, though it's becoming increasingly clear that their relationship isn't long for this world. They attend a wedding together, which helps Dev realize the only committed relationship he's ready for is his love affair with pasta. They split and go their very separate ways — Rachel jets off to Tokyo while Dev decides to move to Italy to study the art of pasta-making.
"Master of None" Season 2 kicks off right where the previous one ended. Dev's living in Modena, Italy, where he's found a sweet Italian woman to teach him to make pasta. He's fallen in with a new group of friends and still has his trusty sidekick Arnold by his side.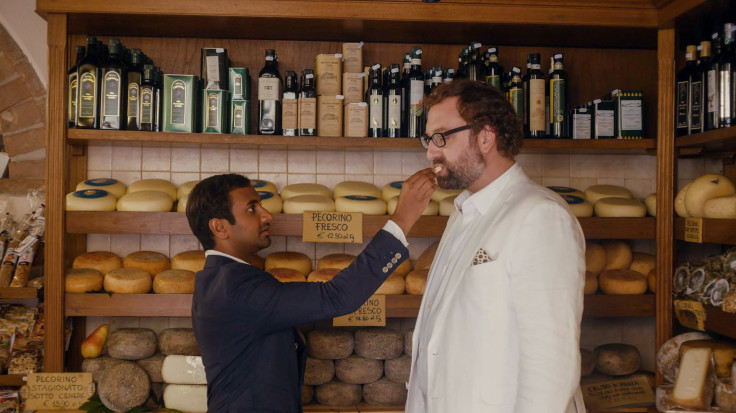 The show will continue to tackle issues common to viewers — love, religion, family and the like — using the unique brand of comedy "Master of None" fans came to love in Season 1. The show will bring back fan favorite characters including Dev's parents, played by Ansari's real mother and father, Brian's (Kelvin Yu) dad, and more. "Master of None" fans will also meet a few fresh faces, like Chef Jeff (Bobby Cannavale) and Francesca (Alessandra Mastronardi).
Read: What "Master of None" Got Right In Season One
The official trailer for "Master of None" Season 2, released on April 5, suggests Dev will more or less be in the same position as last season, just in a more exotic setting. He's shown cruising cobblestone streets on his bike, jumping in a lavish pool, sulking, eating and trying to figure out his life. It appears he'll make a love connection with Mastronardi's character, though there's no telling whether his commitment issues will rear their ugly head yet again and ruin things.
Fans looking for specifics on what to expect from "Master of None" Season 2 will just have to start streaming. Ansari did provide a bit of a tease during an interview with the Hollywood Reporter in 2016. He confirmed that the upcoming season would take place at least partially in Italy and, as such, had to "thematically and aesthetically" use their new location and culture to their advantage.
"One thing we want to do is, for whatever portion is set in Italy, we want to take advantage of where we are and make sure we're telling a story that necessitates being told in Italy and takes advantage of the differences between the [Italian and American] cultures," Ansari said. "I'm not saying we're doing a bunch of culture-clash misunderstanding stuff, but we'd be crazy to shoot there and not take advantage of that thematically and aesthetically."
Ansari certainly took advantage of his time in Italy filming Season 2. During that process, he frequently shared photos with fans of pasta and other authentic Italian dishes he'd learned to make while staying there. He and Wareheim had their final meal in Rome in March 2016.
"Master of None" Season 2 is now available on Netflix. Happy streaming!
© Copyright IBTimes 2023. All rights reserved.