Where Is The First Lady? Melania Trump Takes 90-Minute Helicopter Rides To DC, Cooks For Barron In NYC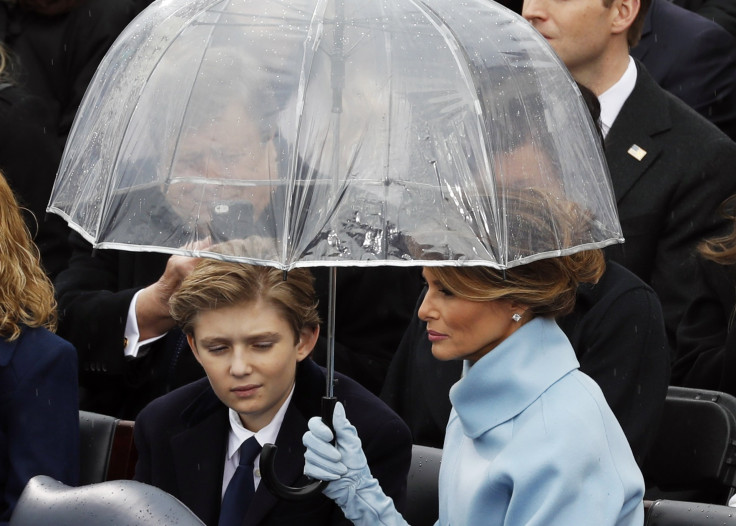 Despite being one of the least-visible incoming first ladies in modern American history, Melania Trump was reportedly hard at work ever since her husband, President Donald Trump, was sworn into office Jan. 20.
The former model and businesswoman has actively avoided the public eye ever since the 2016 presidential election. Instead, she was tending to her 10-year-old son Barron Trump's education in New York City and quietly taking the 90-minute helicopter commute to and from Washington, D.C., in order to fulfill her new White House duties, an Entertainment Weekly report published Thursday revealed.
Read: How Much Does It Cost To Protect The Trumps? Melania Ordered Out Of NYC By Petitioners
Melania Trump has kept her son on a daily routine since January, maintaining as much normalcy as possible for Barron Trump before the pair reportedly makes the move to the White House in June. She cooks the first son breakfast every single day, prepares his lunch and takes him to his private school in the city's Upper West Side neighborhood, flanked by Secret Service agents and security forces at all times.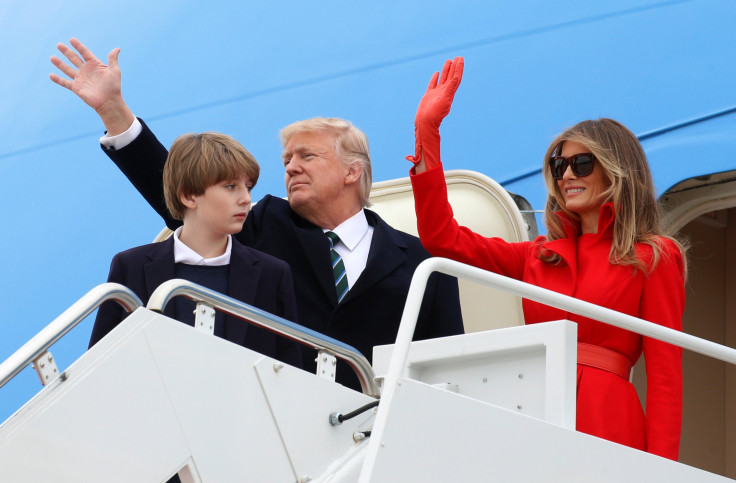 "I tell him: Take it day by day, enjoy your life, live your meaningful life as I like to do," the first lady said in an US Weekly interview last year about the prospect of her family moving into the White House. "Of course, at that age, every child would worry, especially if they love school, if they love friends, they don't want to lose that."
Barron Trump has only been seen on several occasions since Trump's inauguration, including visiting his family's private Mar-A-Lago estate in Florida as the president hosted a Super Bowl 50 viewing party. Meanwhile, Melania Trump has made multiple appearances at the White House since Trump took office, hosting events for the nation's governors and influential women leaders in business and politics.
"Nobody controls me," Melania Trump told GQ last year. "I travel with my husband when I can, when I know that I can go, and I know that my son is OK alone for a few days with the help."
© Copyright IBTimes 2023. All rights reserved.