Where Is '90 Day Fiancé' Star Anfisa In 2017? Update: Jorge's Money And His Wife's Rumored Stripping Job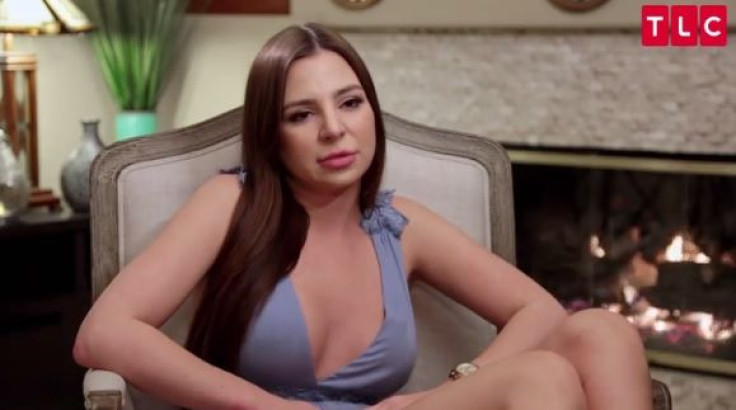 "90 Day Fiancé" star Anfisa Arkhipchenko was always clear about one thing: She married Jorge Garcia Nava for his money. But when Jorge didn't immediately start buying Anfisa the expensive gifts she wanted, their relationship went south. Still, even then, Anfisa remained with Jorge. While they claim it's because they are in love, some viewers might argue it's because she didn't want to return to Russia.
Anfisa and Jorge are in the limelight again because Season 2 of "90 Day Fiancé," the "Happily Ever After?" edition, is slated to air on TLC Sunday. In the preview for the new season, Jorge admits to Anfisa that he's not as rich as her led her to believe. Not only is he not a millionaire, he's in debt.
READ: 'Married At First Sight' Divorce: Tom And Lillian Reveal Breakup
"Business is slow and I haven't been doing the same as before," Jorge admitted to Anfisa in a clip that was exclusively obtained by The Wrap Thursday. "I'm not a millionaire. I'm trying to be honest with you. In fact, in all honesty, I am in a little debt."
Naturally, Anfisa was not pleased. "I've always been honest with you and you've always lied to me," Anfisa spat back. "You promised me I'll get whatever I want."
After coming clean, Jorge was afraid Anfisa would leave him. "So now that Anfisa knows that I'm in debt, I'm worried that she's gonna either leave me or put me more in debt," Jorge said in a confessional to the cameras without Anfisa there. "Either way, it's not gonna be good."
He said there some account he "fell short on" before he married Anfisa, but ultimately Jorge's lack of money flow was because he was "slacking."
Jorge told Anfisa she needs to "adapt," but she responded she does not want to "adapt" to his lies. "How do you bring your fiancé from abroad and get married when youre in debt and don't have everything together? You told me you had it all already and you were going to give me whatever I want."
"Jorge confesses to me that he's in debt and I think it's bullshit. That's stupid and irresponsible of him," she said in to the cameras in a solo interview. "It wasn't fair for Jorge to wait until after I moved here for Jorge to tell him he wasn't as rich as he told me before."
READ: 'Married At First Sight' Season 5 Spoilers: Nate Takes Care Of Sheila In Episode 7
While Jorge claimed he and Anfisa met on Facebook, comedian Stevie Ryan dished on Twitter that they actually met on Pornhub. Now, Anfisa is reportedly working as a stripper to make money. Starcasm claimed to have proof of Ryan's tale.
Ryan exposed Jorge after he reportedly didn't deliver her weed for Memorial Day and ruined her holiday. "They broke up & she's working as a stripper now. Still taking all his money tho," Ryan claimed.
Don't miss "90 Day Fiancé: Happily Ever After?" when it airs Sundays at 8 p.m. EDT on TLC.
Follow me on Twitter @mariamzzarella
© Copyright IBTimes 2023. All rights reserved.