Where Is Kate Middleton? Sources Say Duchess Staying With Family Before Giving Birth To Royal Baby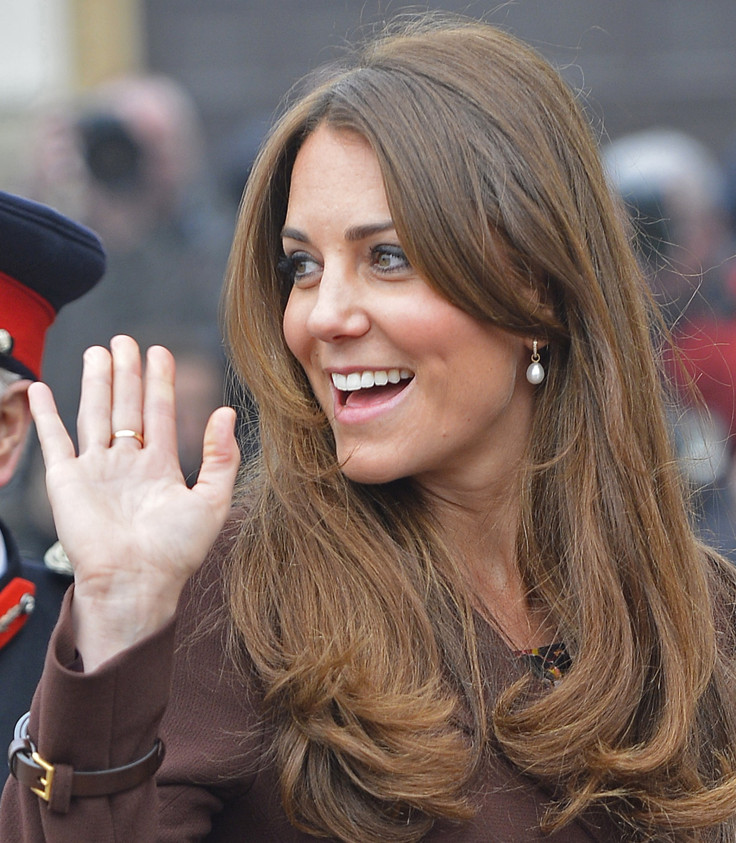 As the world awaits the birth of the Duke and Duchess of Cambridge's first child, Kate Middleton has remained out of the spotlight. While cameras haven't captured a glimpse of Middleton since the Southampton christening of the ship, the Royal Princess, in June, multiple reports claim she's hiding out at her parent's home more than 50 miles outside of London.
Hoards of paparazzi have been staked outside the Lindo wing of St Mary's Hospital in London, where Middleton is expected to deliver her first child this month. The 31-year-old royal is reportedly staying with her parents, Carole and Michael Middleton, in Bucklebury, West Berkshire. According to a report from E! News, the Duchess transferred from her hide out at Nottingham Cottage in London to spend time with her family before the baby is born.
Although Middleton may be doing her best to stay out of the spotlight, other members of the royal family have been making regular public appearances in recent weeks. Prince Harry, 28, joined his brother and soon-to-be-father Prince William, 31, at a charity polo match in Gloucestershire on Saturday. The Duchess of Cornwall, Camilla Parker Bowles, also made a public appearance alongside husband Prince Charles Saturday in Cornwall. During a recent visit to a children's hospice, the Duchess said, "We are hopeful that by the end of the week he or she will be here," according to an article published in the July 15 edition of the Daily Mail.
Upon the child's birth, a proclamation stating its birth weight and gender will be delivered to Buckingham Palace for public viewing directly after delivery. The name and gender of the royal baby -- who will be titled either prince or princess of Cambridge -- has yet to be officially announced.
© Copyright IBTimes 2023. All rights reserved.