Where Is Michelle Obama? Barack Obama, Wife Enjoy French Polynesia With Oprah, Tom Hanks, Bruce Springsteen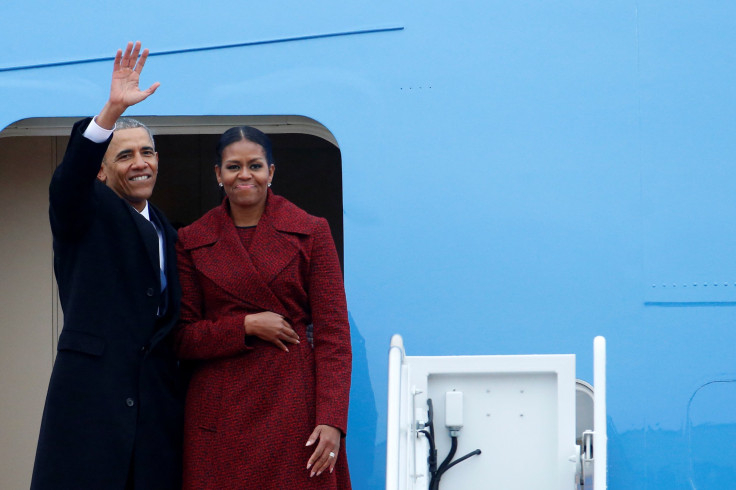 Former President Barack Obama and wife Michelle Obama seemed to be making the most of their time out of office as the couple was reported to be enjoying their vacation time on a yatch in French Polynesia, joined by friends Oprah Winfrey, Tom Hanks and Bruce Springsteen.
After President Donald Trump's inauguration Jan. 20, the Obamas left Washington D.C. for a holiday in the British Virgin Islands were they were photographed letting their hair down, spending time with business mogul Richard Branson.
Read: Trump Travel Spending Could Exceed Obama's 8-Year Expenses In 1 Year Alone
After coming back to the country, the couple maintained a low profile but was spotted occasionally going out for brunches or visiting museums. Both of them also signed book deals before the former president set off for the French Polynesian islands to pen his memoir, documenting his eight years in the White House. His wife joined him shortly afterwards.
According to local station Tahiti Nui TV, the group was travelling from one island to another aboard a 460-foot luxury yacht "Rising Sun," which belongs to businessman David Geffen. Geffen reportedly bought the yacht from Oracle CEO Larry Ellison.
Travel magazine Travel+Leisure reported that the group kicked off their vacation with lunch on Vanilla Island followed by a stop at Le Taha'a Island. They were expected to continue down to Bora Bora, following which the vacation would end at Marlon Brando's private luxury resort, called The Brando , at the Teti'aroa atoll.
Obama has been living at the resort during his time in French Polynesia, and the couple is expected to return to the U.S. next week.
Winfrey has been close to the couple for years, with her endorsement for his first presidential run in 2007. She was also the first to interview Michelle Obama after her husband left the White House.
Springsteen and Hanks, both of whom were awarded the president's Medal of Freedom in 2016, rounded off the star-studded affair.
© Copyright IBTimes 2022. All rights reserved.
FOLLOW MORE IBT NEWS ON THE BELOW CHANNELS