Where Is Natalia Molchanova? Free Diver, Feared Dead, Goes Missing Near Ibizia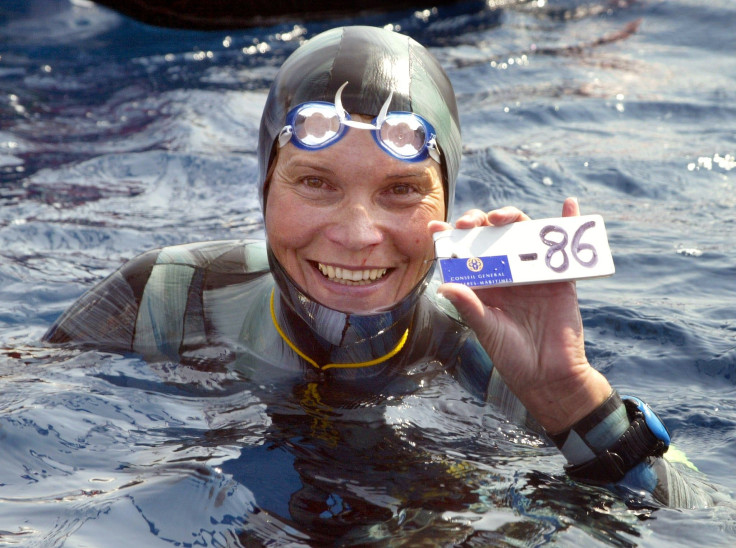 Often heralded as the world's greatest free diver, Natalia Molchanova plunged deep into the sea Sunday, as she has done time and time before. However, this time the 53-year-old free diver did not surface. Intense search efforts persisted for two days, and her son Alexey Molchanov said Tuesday afternoon that she was not expected to be found alive.
The Russian athlete was feared to be dead after going missing near Formentera, a Spanish island near Ibiza, the BBC reported. An underwater robot, helicopter, boat and divers had all been involved in the search efforts.
The dive had not been a laborious one for Molchanova, friends said. Rather, she was on a leisure trip with friends when she disappeared beneath the Balearic Sea. The area is known for its strong currents, which may have contributed to her disappearance, the Guardian reported.
"She was a free-diving superstar, and we all thought nothing could harm her," said Kimmo Lahtinen, president of the global federation for free diving, known as AIDA, told the New York Times. "Nothing could happen to her, but, you know, we are playing with the ocean, and when you play with the ocean, you know who is the strongest one."
Molchanova had garnered numerous distinctions during her free-diving career, including becoming the only woman in the sport's history to break the 100-meter barrier at the 2013 world championships in Kalamata, Greece. She was also the founder and president of the Freediving Federation of Russia.
Longtime friend Stephen Whelan told the BBC that the 30 to 40 meters at which she had been diving was "well within her depth range," and that news of her disappearance was "absolutely terrible, shocking."
Whelan, who is a free-diving commentator, said he admired Molchanova's accomplishments.
"She came on the scene pretty much out of nowhere in 2003," he said. "She went on and she set -- almost consistently, every year -- about two or three world records, individually herself or in a team competition. It was phenomenal, we haven't seen a free diver like her, ever in the sport."
© Copyright IBTimes 2023. All rights reserved.