Where Will A Right-Wing Coalition Government Lead Italy?
The victory of the far right-wing coalition parties gives the impression that Italy will soon have a stable government. But that may be an illusion due to significant differences among the coalition member-party platforms and leadership styles.
That's according to Athens, Greece-based political analyst Gregory Nikitas. "The country will be ruled by a group of Euro-skeptic parties and an untested leadership," he told International Business Times in an email. "Giorgia Meloni has to convince the EU and the world of its ability to hold the coalition together."
"We'll have to wait to see what her true intentions are, but it's expected that she'll stick to her neo-fascist roots," Kavan Choksi, a wealth management consultant, said. "This is cause for concern and could potentially lead to a rocky relationship between Meloni and the EU, especially regarding policies on the energy crisis as well as sanctions imposed on Russia."
Nikitas is concerned about the prospect of fiscal instability, which can take a couple of forms. First, the new government can violate the EU rules regarding state subsidies to the country's industrial sector. Second, the new government can ignore the eurozone fiscal discipline rules.
These policies could send the wrong signal to financial markets, according to Athens-based financial compliance attorney Kyriaki Perrou. "Given the country's enormous debt, it could fuel a sell-off of Italian bonds among institutional investors that parallels the Greek debt sell-off a decade ago," she told IBT in a phone interview.
Italy's debt to GDP ratio currently stands at 152.6%, the second largest after Greece. But, unlike Greece, a tiny economy, Italy is the third largest economy in the eurozone. Thus, an Italian debt crisis would have a far more significant impact on the EU and the euro than Greece.
Financial markets are already concerned about this prospect. For example, Italy's 10-year Treasury bond is trading with a yield of 4.75%, roughly 250 bps over the German bond. "That's something to watch closely," Perrou said. "A widening gap between Italian and German spreads could signal the rising risk of holding Italian debt. And that would take its toll on the euro, which is already under pressure from a slowing eurozone economy."
Worse, Italy could weaponize its public debt to pressure the EU if it doesn't go along with its agenda. "With its public debt as a weapon, Italy could shake the foundation of EU, as it will be hard for Brussels to impose discipline on an 'unruled child,'" Nikitas said.
But Richard Gardner, CEO of Modulus, a financial technology company, isn't concerned about this prospect. He thinks the Italian debt market has been behaving well during the election period, despite the threatening tone among the candidate parties. For example, he points to a recent debt issued by Lottomatica SpA, a company with a junk credit rating, which was oversubscribed. "At the end of the day, the Italian election adds a bit more uncertainty to a tremendously uncertain economic and geopolitical atmosphere," Gardner said in an email to IBT. "In the grand scheme, it will be a response of inches, not miles."
Nikitas sees this scenario to be the norm in Italy. Populism wins election after election by promising significant changes, which never come, as Italy's international ties absorb and neutralize those who turn against the status quo. "This helps Italy manage many risks, but it doesn't let the country rise from the swamp of stagnation," Nikitas added.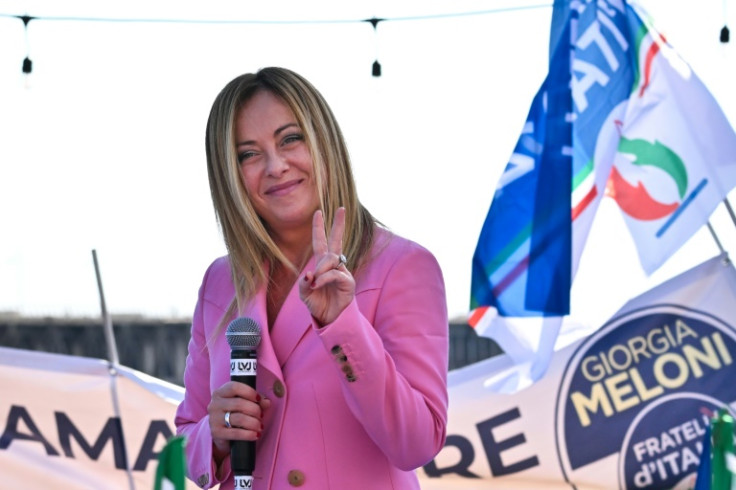 © Copyright IBTimes 2023. All rights reserved.