White House Correspondents' Dinner Live Stream: Watch Larry Wilmore Celebrate President Obama's Final 'Nerd Prom'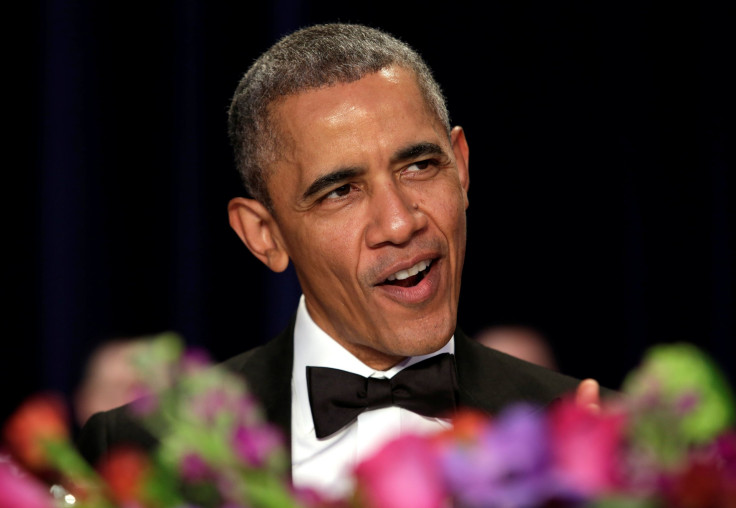 UPDATE: 11:05 p.m. EDT -- "The Nightly Show" host Larry Wilmore roasted Sen. Ted Cruz during his comedy monologue at the White House Correspondents' Association dinner for his lack of likability.
Wilmore implied that perhaps Cruz was secretly the Zodiac killer, a serial murderer who terrorized Northern California in the late 1960s and early 1970s and whose identity remains unknown. But then Wilmore jokingly concluded in between laughs: "Some people even liked the Zodiac killer."
Wilmore ultimately ended his routine, which was greeted with groans as well as laughs, by noting that he recalled a time when the U.S. debated whether a black man could be worthy enough to lead a football team, and now President Barack Obama was a black man leading the free world.
UPDATE: 10:55 p.m. EDT -- During his speech at the White House Correspondents' Association dinner, comedian Larry Wilmore slammed MSNBC for not having enough black reporters. For example, MSNBC severed ties with Melissa Harris-Perry in February, after the African-American anchor implied there was a racial aspect to how the NBC-owned news network treated her.
UPDATE: 10:46 p.m. EDT -- Comedian Larry Wilmore roasted President Barack Obama for his aging appearance and ever-graying hair Saturday night, while referencing the violence that has ensued at Republican front-runner Donald Trump's campaign rallies.
"Your hair is so white, it tried to punch me at a Trump rally," Wilmore said during is comedy monologue at the White House Correspondents' Association dinner in Washington.
UPDATE: 10:40 p.m. EDT -- President Barack Obama concluded his eighth and final address at Saturday night's White House Correspondents' Association dinner by saying "Obama out" and dropping a microphone. He exited the podium to standing applause from the audience.
UPDATE: 10:37 p.m. EDT -- President Barack Obama compared GOP rivals Donald Trump and Ted Cruz to the "steak or fish" choice that dinner attendees had Saturday night.
Obama jokingly said that a number of Republican guests instead ordered "Paul Ryan."
The president was referring to the fact that much of the Republican Party is in despair over Trump or Cruz winding up as the party's presidential nominee. Those not aligned with either candidate saw a solution in Ryan.
But Ryan, the speaker of the House of Representatives, made clear earlier this month he would not run for president, after a month of speculation and calls for his candidacy.
"You may not like steak or fish," the president said. "But that's your choice."
UPDATE: 10:19 p.m. EDT -- President Barack Obama didn't wait long to roast the media in his speech at the White House Correspondents' Association dinner Saturday night. While talking about what a "tough transition" his last year has been, he mentioned how key members of his staff and even White House reporters are moving on.
"Jake Tapper left journalism to join CNN," Obama said. The camera panned to Tapper in the audience who smiled and laughed, while lifting his glass of wine to the president.
UPDATE: 10:15 p.m. EDT -- President Barack Obama took a jab at Hillary Clinton during his speech at the White House Correspondents' Association dinner Saturday night. The president roasted the Democratic presidential front-runner for giving paid speeches to Goldman Sachs investment firm. He said if his speech goes well tonight, he will "use it at Goldman Sachs next year."
He also speculated about his successor at the White House who'll be the guest of honor at next year's correspondents' dinner, noting that "it's anyone's guess who she will be."
UPDATE: 7:52 p.m. EDT -- White House press secretary Josh Earnest said President Barack Obama will definitely poke fun at Republican presidential candidate Donald Trump during Saturday's White House Correspondents' Association dinner in Washington.
Speaking to CNN on the red carpet, Earnest promised there would be some jokes about Trump. "It would not be the same if we left him out," Earnest said.
It wouldn't be the first time Trump was the butt of jokes at the annual star-studded event. Both Obama and comedian Seth Meyers roasted the billionaire business mogul at the 2011 version of the dinner.
The next day, Trump complained about the barrage of jokes made at his expense. Then a few hours later, Obama announced that Osama bin Laden had been killed by U.S. forces.
Some believe the evening in 2011 led Trump to seek revenge and run for president in 2016.
Earnest, however, isn't so sure about that. "I don't think anyone knows exactly why Donald Trump is running for president," he told CNN with a smile.
Original story:
President Barack Obama will mark his final White House Correspondents' Association dinner on Saturday night, one of many milestones over the next few months signaling his two terms in the White House are coming to a close. But this might be one presidential duty Obama will be glad to leave behind. The annual event known as "nerd prom" brings together journalists and elected officials to listen to the evening's honored guests trash politics and make fun of many of the very same people sitting in the room. Awkward.
Larry Wilmore, host of "The Nightly Show with Larry Wilmore" on Comedy Central, is expected to roast Washington as the official entertainer at this year's annual dinner. The White House is expected to live-stream the event here.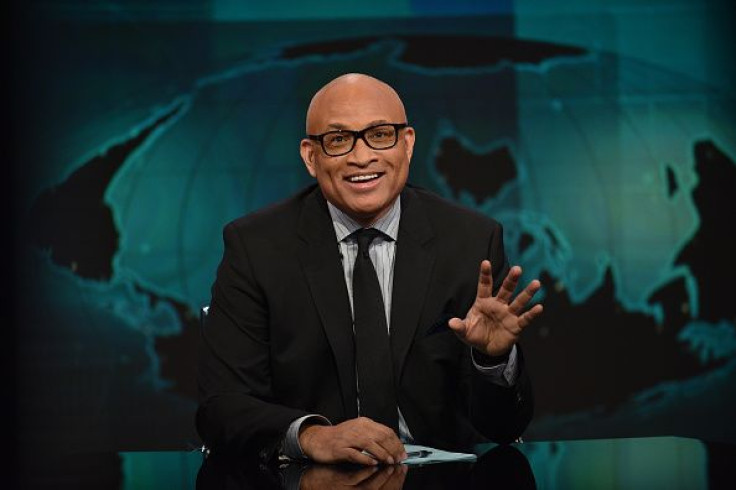 "Larry's edgy, even provocative, brand of humor means he's certainly up to the task of skewering politicians of all ideological stripes, and we don't expect the nation's news media to escape unscathed, either," Carol Lee, White House correspondent for the Wall Street Journal and president of the White House Correspondents' Association, said in a statement on the group's website. "We are thrilled that Larry has accepted our invitation to be the featured comedian at our annual dinner, which will be the last during the Obama White House."
The nonprofit White House Correspondents' Association is made up of the reporters, producers, camera operators and other journalists regularly covering the White House. Tickets go to White House correspondents, their editors and special guests of media companies, including senators, cabinet members and celebrities. Proceeds from the $300-a-seat tickets fund scholarships.
Republican front-runner Donald Trump — and his hair, mannerisms and political views — are expected to be everyone's favorite target Saturday night. That may be why he decided to skip the black-tie party.
"The press would say, 'Donald Trump was miserable.' What would I need that for?" Trump said this month, explaining his decision to RSVP "no."
In 2011, Obama got a few laughs at the press dinner after he brought up Trump's constant questioning of where Obama was born.
"No one is prouder to put the birth certificate matter to rest than the Donald," Obama said as Trump looked uncomfortable in his seat in the audience. "And that's because he can then get back to focusing on issues that matter, like did we fake the moon landing? What really happened in Roswell, and where are Biggie and Tupac?"
On the Democratic side, presidential contender Bernie Sanders has said he is going to the dinner. The Vermont senator will rub elbows with singer Aretha Franklin, actor Morgan Freeman, actress Rachel McAdams, model Kendall Jenner, Megyn Kelly from Fox's "The Kelly File" and Hope Solo, the U.S. women's soccer goalie, among other luminaries.
FOR FREE to continue reading
✔️ Unlock the full content of International Business Times UK for free
offer available for a limited time only
✔️ Easily manage your Newsletters subscriptions and save your favourite articles
✔️ No payment method required
Already have an account?
Log in
© Copyright IBTimes 2023. All rights reserved.