Who Is Ally Sheedy? Actress Slams James Franco After Golden Globes Win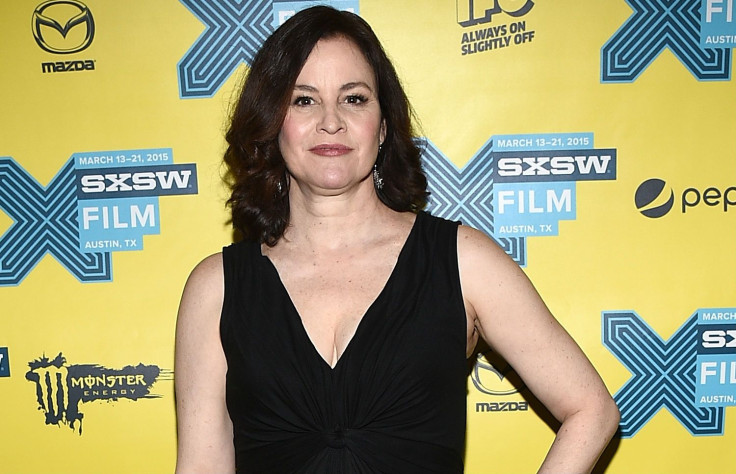 James Franco ended Sunday night as a winner at the 2018 Golden Globes, taking home the top prize for best actor in a musical or comedy, but he didn't end the night as a winner in everyone's eyes.
Some took to Twitter to share their distaste of his win, as well as his acceptance into the event, in general. One of those people was Ally Sheedy, who tweeted from an unverified account.
"Why is a man hosting?" she asked in her first Golden Globes tweet, all of which have since been deleted (but screenshots can be seen on Vanity Fair). "Why is James Franco allowed in? Said too much. Nite love ya."
The actress, who first broke out in the entertainment world as Allison Reynolds in the classic 1985 film "The Breakfast Club," didn't explain too much about what she meant by this tweet, or any of her tweets regarding Franco, but she did work with him on the 2014 play "The Long Shrift."
"Ok wait," she started her next tweet. "Bye. Christian Slater and James Franco at a table on @goldenglobes #MeToo."
This second tweet gave a bit more insight into the issue she had with Franco being admitted into the awards show, with the Me Too hashtag hinting that she might be accusing Franco, and/or possibly Slater, of sexual harassment or assault.
"James Franco just won," she tweeted later while watching the program. "Please never ever ask me why I left the film/TV business."
This final tweet, which was deleted just like the others, insinuates that the "Disaster Artist" actor was a big reason for why Sheedy doesn't spend much time working in the entertainment industry anymore. Sheedy's latest projects, indie flick "Little Sister" and superhero blockbuster "X-Men: Apocalypse," both came out in 2016.
Franco has not yet responded to her tweets, or the tweets from two other women who came forward with allegations on the social media platform.
"Hey James Franco, nice #timesup pin at the #GoldenGlobes, remember a few weeks ago when you told me the full nudity you had me do in two of your movies for $100/day wasn't exploitative because I signed a contract to do it," one woman, Sarah Tither-Kaplan, tweeted on Sunday. "Times up on that!"
Another woman, Violet Paley, who retweeted Tither-Kaplan's post, shared one of her own, which claimed that Franco sexually harassed her.
"Cute #TIMESUP pin James Franco," Paley tweeted. "Remember the time you pushed my head down in a car towards your exposed penis & that other time you told my friend to come to your hotel when she was 17? After you had already been caught doing that to a different 17 year old?"
© Copyright IBTimes 2023. All rights reserved.