Who Is Amanda Burden? Charlie Rose's Longtime Post-Divorce Partner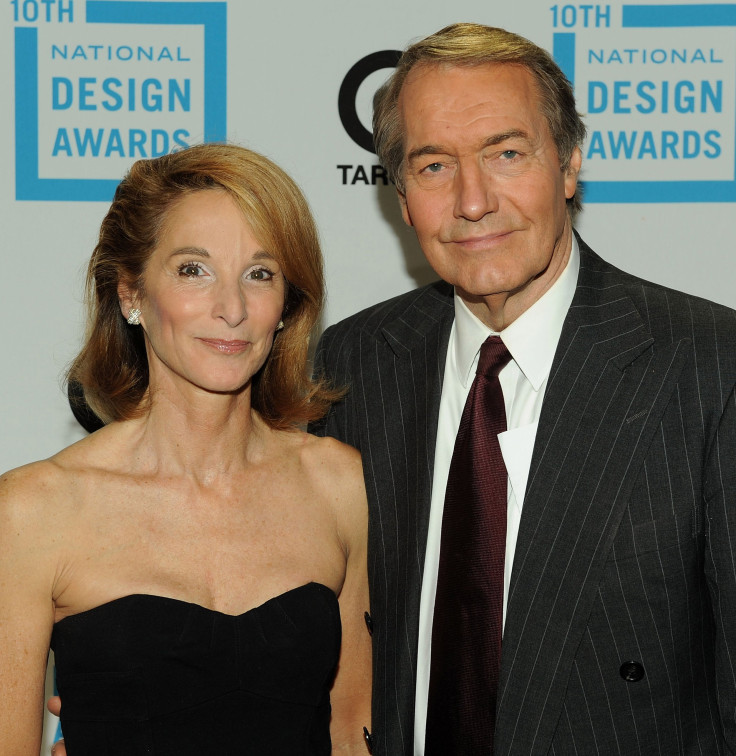 Longtime television personality Charlie Rose was accused of sexual harassment by eight women, some of whom worked with him on his PBS and CBS shows, The Washington Post reported Monday. Rose divorced his wife after 12 years of marriage but has been linked to an on-and-off girlfriend since 1993.
Rose has reportedly been dating Amanda Burden, chairman of the New York City Planning Commission and director of the city department of planning. Rose and Burden have been pictured together at events like the 10th annual National Design Awards in 2009. Rose is godparent to two of Burden's grandchildren, according to Live Rampup.
Meanwhile, the "CBS This Morning," co-anchor has been accused of sexual misconduct by eight women, including former personal assistant Kyle Godfrey-Ryan, who claimed Rose sometimes walked around his house naked while she visited. Rose released a statement regarding the accusations.
"In my 45 years in journalism, I have prided myself on being an advocate for the careers of the women with whom I have worked," Rose told The Washington Post. "Nevertheless, in the past few days, claims have been made about my behavior toward some former female colleagues. It is essential that these women know I hear them and that I deeply apologize for my inappropriate behavior. I am greatly embarrassed. I have behaved insensitively at times, and I accept responsibility for that, though I do not believe that all of these allegations are accurate. I always felt that I was pursuing shared feelings, even though I now realize I was mistaken."
Among the eight women who accused Rose of inappropriate behavior, the Washington Post reported accounts of 10 former employees who claimed they did not witness any misconduct from the newscaster.
"He was always professional with me," said Eleonore Marchand Mueller, who worked as an assistant to Rose for two years. "I never witnessed any unprofessional incidents."
Rose is now part of the growing list of men in Hollywood who have been accused of sexual misconduct, including movie mogul Harvey Weinstein and actors Ben Affleck and Kevin Spacey.
© Copyright IBTimes 2023. All rights reserved.