Who Is Bandy Lee? Trump's Mental Health Questioned By Yale Psychiatrist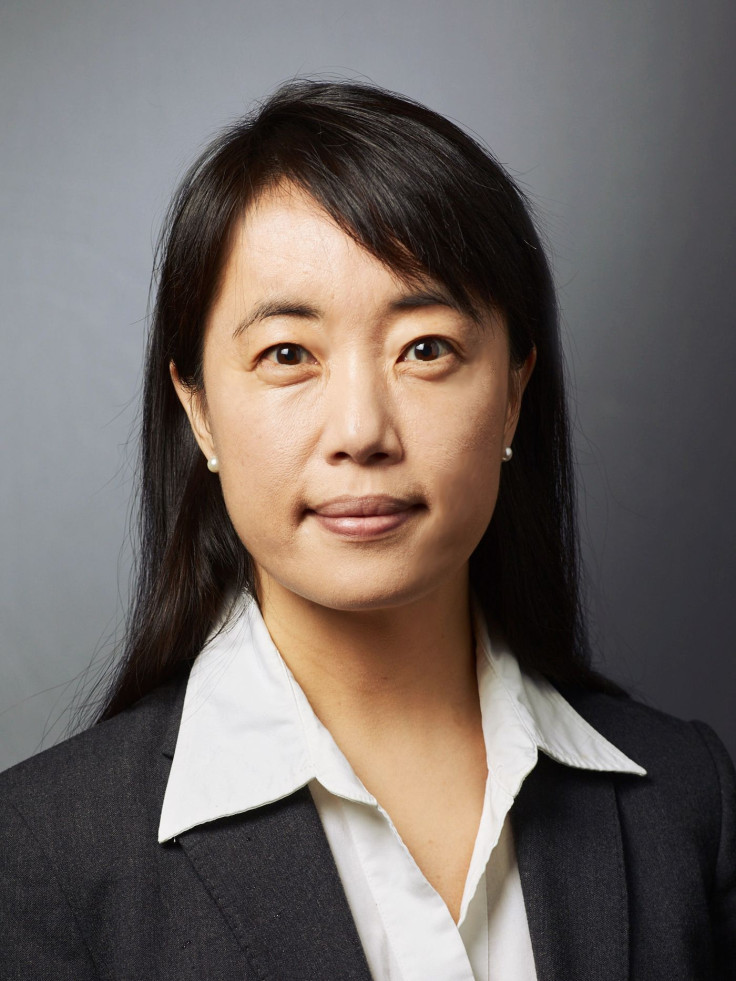 A psychiatry professor at Yale University said she was summoned by lawmakers to Capitol Hill to brief them about President Donald trump's mental health last month.
Yale's Dr. Bandy X. Lee told Politico in an interview Wednesday she addressed a gathering of more than a dozen concerned members of the Congress — who she only identified as all Democrats and one Republican senator — and gave them a warning in her professional capacity, saying: "He's going to unravel, and we are seeing the signs."
The discussion on whether Trump was mentally fit to serve as president flared up again Wednesday, after he let loose with a series of tweets where he replied to North Korean leader Kim Jung Un's claim about a "nuclear button" on his desk, and that the country's nuclear weapons could reach all of the United States. Trump responded by tweeting he had a nuclear button that is "much bigger and more powerful" than Kim's, a statement many took to be a threat of nuclear war.
Lee, who earlier edited a book titled "The Dangerous Case of Donald Trump" — published October 2017 — which had testimonials from psychiatrists assessing Trump's mental health, told Politico the lawmakers she talked to were very interested in her findings on the subject.
"One senator said that it was the meeting he most looked forward to in 11 years," Lee said. "Their level of concern about the president's dangerousness was surprisingly high."
She also cited that the president was "going back to conspiracy theories, denying things he has admitted before, his being drawn to violent videos."
"We feel that the rush of tweeting is an indication of his falling apart under stress. Trump is going to get worse and will become uncontainable with the pressures of the presidency," Lee said.
In April, she had convened a conference that addressed how psychiatrists should respond to issues related to Trump's mental and emotional health. Lee, who specializes in public health and violence prevention at Yale, told Salon in an interview at the time: "We have an obligation to speak about Donald Trump's mental health issues because many lives and our survival as a species may be at stake."
Lee was trained in medicine and psychiatry at Yale and Harvard, and in medical anthropology as a fellow of the National Institute of Mental Health. According to her profile on the website of Yale School of Medicine, she led a project group for the World Health Organization's Violence Prevention Alliance and acted as a consultant for governments of Ireland and France, and the states of California, Connecticut, Massachusetts, and New York on violence prevention programs in prisons and in the community.
She seemingly enjoys popularity among many lawmakers as an expert on the topic of Trump's mental health. According to Politico, after her briefing at Capitol Hill, she was invited to speak in front of another group of lawmakers, to be hosted by Rep. Rose DeLauro (D-Connecticut) later in January, and also at a town hall meeting by Rep. Jamie Raskin (D-Maryland) who proposed a bill calling for a commission to evaluate Trump's fitness for office.
Along with two other mental health professionals, Lee released a statement Wednesday on behalf of the National Coalition of Concerned Mental Health Experts following Trump's tweet, which said: "We believe that he is now further unraveling in ways that contribute to his belligerent nuclear threats... We urge that those around him, and our elected representatives in general, take urgent steps to restrain his behavior and head off the potential nuclear catastrophe that endangers not only Korea and the United States but all of humankind."
© Copyright IBTimes 2023. All rights reserved.
FOLLOW MORE IBT NEWS ON THE BELOW CHANNELS