Who Is Ben Seewald? Meet Jessa Duggar's Husband Ahead Of Newlywed's '19 Kids And Counting' Engagement Episode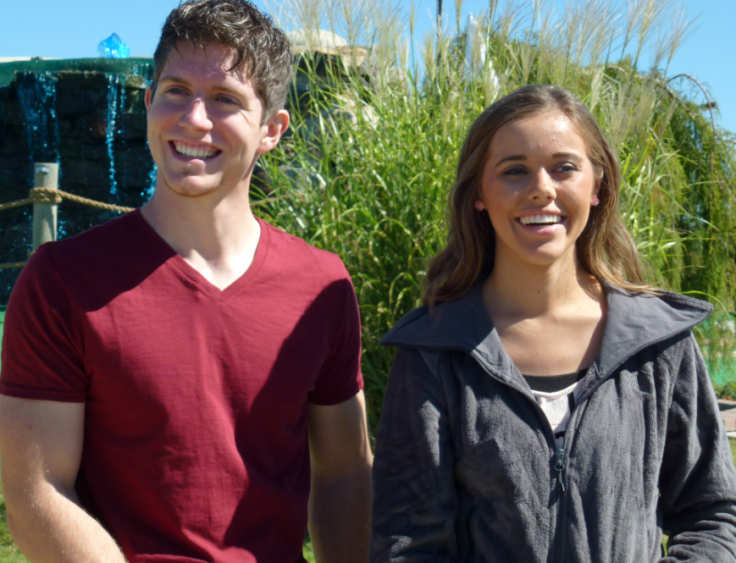 During Season 8 of TLC's reality series "19 Kids and Counting," viewers were introduced to Jessa Duggar's boyfriend, Ben Seewald. While in the present day, Jessa, 21, and Ben have already wed (in Arkansas Saturday), the couple's engagement episode has yet to air on the hit series. Ahead of Ben's proposal to Jessa on Tuesday night's new installment, get to know the third eldest Duggar daughter's beau. Here is everything you need to know about Jessa's husband, Ben Seewald:
According to a report from People magazine, Ben is 19. Like Jim Bob and Michelle Duggar's family, he is native to Arkansas, specifically the city of Hot Springs, and also comes from a large brood. The magazine reports that Ben, a Christian, is the eldest of seven children to his parents Michael and Guinn Seewald. His siblings, Jessica, 17; Danielle, 14; Michelle, 12; Ethan, 10; Faith, 8, and Thomas, 5, all played a role in his marriage ceremony to Jessa in Bentonville Saturday.
While viewers saw Jim Bob, 50, hire Ben to help work on his property during Season 8, People magazine reports that his real job is actually being a college student. According to the magazine, Ben is currently in his sophomore year and majoring in political science. During his free time, Ben engages with viewers of the show on social media. In June, he caused a stir online after posting an image of Jessa posing with a automatic rifle on Facebook. The following month, Radar Online reports he added to his controversial image by posting an anti-Catholic rant on the social media site.
According to Jessa's interview with People magazine in August, her and her then-fiancé's personalities are polar opposite. "He is a mellow personality, very romantic and very sweet. I am very cut and dried," she said. Despite their different demeanors, Jessa said she and her beau have a lot in common, including their plans to have a big family. Not only is the pair going to leave their number of pregnancies "up to God," they also have plans to adopt. "We are open to have children and both want to adopt, too," she said.
Ben and Jessa started courting in September 2013 after meeting in church. In August, Ben and Jessa announced their engagement and their plans to add hand-holding to their infamous side hugs. The couple, like the other engaged Duggar siblings, agreed to save their first kiss for their wedding day. According to a report from Us Weekly, the duo did not kiss at the altar during their wedding service, but instead, shared their first kiss in private. Michelle and Jim Bob reportedly kissed instead in an effort to appease the crowd.
While "19 Kids and Counting" viewers will have to wait until Tuesday to see the couple's engagement play out on screen, we do have some details about the proposal. According to a sneak peek video from TLC.com, Ben used a scavenger hunt to propose to his intended.
"I've been working on this, planning this thing for several months. … I tried to be creative," Ben said.
"With every clue I was really excited but I was also nervous the whole time. I was like, 'I don't know where he is. He could show up at any point! He is probably right behind me on his knee,'" Jessa said.
The Duggar family patriarch, Jim Bob, also approved of Ben's romantic proposal. "It was absolutely beautiful," he said. "Ben throughout the day did all kinds of just really neat thing to bring back special memories of their relationship."
Ben and Jessa's "19 Kids and Counting" engagement episode airs Tuesday, Nov. 4 at 9 p.m. EST on TLC.
© Copyright IBTimes 2023. All rights reserved.