Jana Duggar's Feud With Sister Jessa Revealed, '19 Kids And Counting' Star Dished About Fight In 'Growing Up Duggar'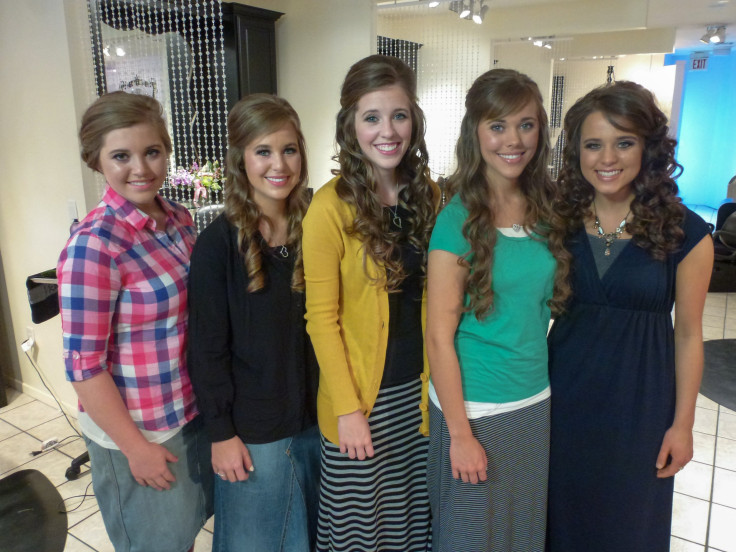 Jana Duggar's relationships with her sisters may not be as strong as they appear to be on TLC's hit reality-TV series "19 Kids and Counting." Following reports that Michelle and Jim Bob's eldest daughter Jana can't find time to date due to being forced to constantly babysit her huge family, details from the tumultuous past of Jana, 24, and newly engaged sister Jessa, 21, have been unearthed.
According to a report from The Inquisitr, Jana revealed her childhood feud with Jessa in the Duggar women's shared book "Growing Up Duggar: It's All About Relationships," which came out in March. In one of the passages, Jana discussed her difficult relationship with Jessa during their younger years, even recalling one incident that their mother refused to help her solve.
After being forced to share a bunk bed with her younger sister as a punishment for their feuds, Jana said that Jessa, who was on the bottom bunk, would make a habit of kicking her bed throughout the night and laughing at her when she got upset. Michelle's advice for Jana? Kill her with kindness.
"Jana, if you really want your sister to be nice to you, make it a point to be nice to her, even when she's mean to you," Michelle reportedly said.
In order to follow her mother's orders, Jana said she tearfully gave away her favorite jewelry box filled with candy and other trinkets to Jessa.
"It was hard to think of giving away one of the most treasured possessions, especially to someone I wasn't happy with," she wrote. "I told Jessa I had something to give her. I told her I loved her and handed her my gift."
Jessa spoke out about their decision to share personal stories about their childhood during an interview with Penn Live in March.
"We really wanted to share a lot of the stories that you may not have heard before," Jessa said. "I guess the main thing is, people always asks us, 'Do you all have any problems? Do you all ever fight? Are you normal? Yes, we are."
The unearthing of Jana's passage from the Duggar sisters' book comes one day after Radar Online published claims that Jana is forced to head the babysitting duties in the Duggar's Tonitown, Arkansas, household.
"Jim Bob and Michelle have been known to go out on a date night and leave all the kids at home with Jana in charge of the house," an insider said. "They'll be gone for hours and she has to watch over everyone."
Jana's babysitting responsibilities for the younger Duggar children, who range in age from 4 to 16, is said to have left her at a disadvantage when it comes to courting. While her two younger sisters are already spoken for -- Jessa is engaged to Ben Seawald and Jill Duggar, 23, is married to Derick Dillard with a baby boy on the way -- Jana has yet to be publicly courted.
"[Jana] does it with a smile, but it's sad. It's not like she ever gets a date night!" said a source.
"19 Kids and Counting" airs Tuesdays at 9 p.m. EDT on TLC.
© Copyright IBTimes 2023. All rights reserved.