Who Is Bryiana Noelle Flores? 'Ridiculousness' Host Rob Dyrdek Announces Wife's Pregnancy On Instagram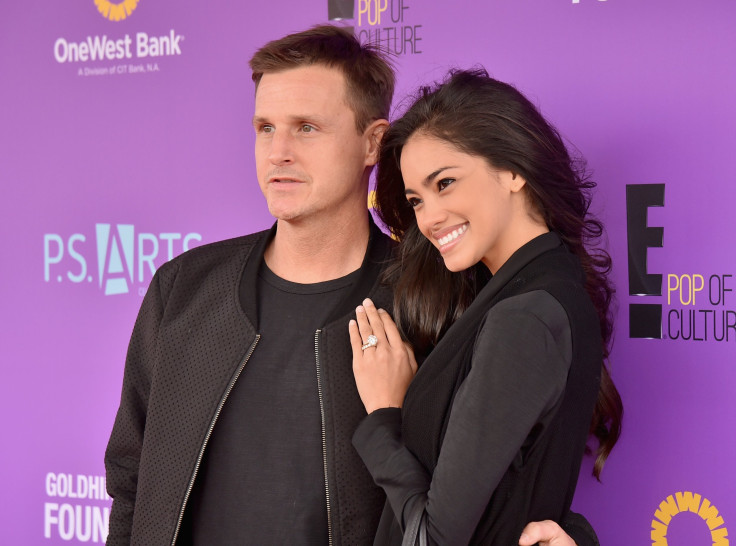 Things are about to get a little more ridiculous in the Dyrdek house. The MTV "Ridiculousness" host and his wife, Bryiana Noelle Flores, are expecting their first child together — a baby boy!
Bryiana and Rob confirmed the exciting news on Sunday via Instagram. "I am so insanely in love with [Rob] and every single day I think about how lucky I am to get to spend the rest of my life with a man who is so ambitious and driven," Bryiana, 24, wrote in her announcement post. "I can't help but believe the world really could use more Rob Dyrdek's. So I feel incredibly blessed and actually proud that we get to bring another great man like him into this world."
Rob, 41, posted an equally cheerful announcement on his account. The professional skateboarder told his fans he was having a difficult time expressing his excitement in words. "When you have a forever love so great the ultimate way to express it is by creating a child together," he wrote. "We are so blessed and look forward to bringing an amazing young boy into this world."
The couple shared pictures of the two of them surrounded by blue balloons with several spelling out "Oh Boy." In one shot, Rob can be seen kissing his wife and holding up her sonogram picture. Bryiana's photo shows her husband gently caressing her stomach.
For Dyrdek fans unfamiliar with his wife, the TV personality married Bryiana, a model and President of Iconic Beauty, in September 2015. Their wedding came five months after Dyrdek popped the question in an extravagant proposal at Disneyland in Anaheim, California. Rob revealed he asked for her hand during the "Aladdin" musical at Disney's California Adventure.
"There was a bit of a twist halfway through the show that she never expected. I told her I had to use the restroom and slipped out," he said. "When the parade of animals rolled through the audience as usual in the Aladdin Show it was her boyfriend atop the elephant and not Prince Ali."
© Copyright IBTimes 2023. All rights reserved.