Who Is Carl Higbie? Ex-Navy SEAL Who Favored Muslim Registry In Talks With White House To Join Trump Administration, Report Says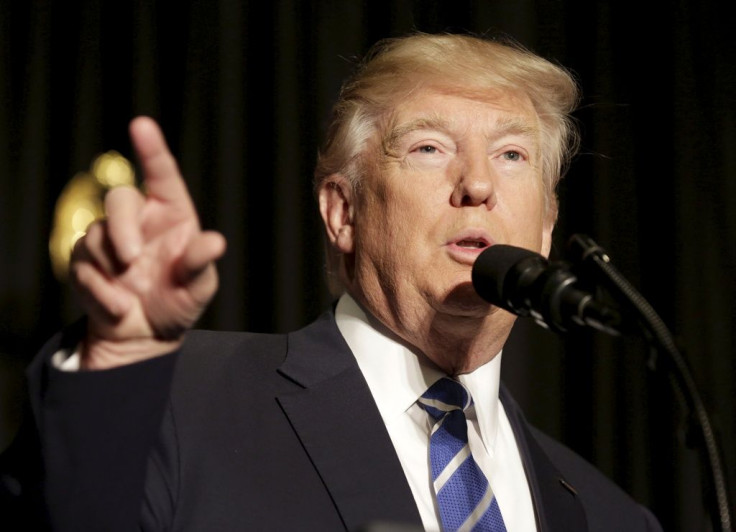 Carl Higbie, an ex-Navy SEAL, is in contact with White House officials over a potential position in President Donald Trump's administration, the Daily News reported Friday. Higbie is said to have close relations with Trump's family.
"I've offered my services to the administration in whatever capacity they could use me," Higbie told the Daily News. He did not elaborate on his statement but said that he was "obviously a little busy."
However, the report noted that it was not clear which post Higbie is interviewing for in the Trump administration.
This follows a report by the Washingtonian that said Higbie was interviewed by the White House for the post of press secretary, which is currently held by Spicer.
"Well, I can say that I've offered my services," Higbie told the Washingtonian. "I haven't heard back from the administration yet. I'm honored to be even considered for this."
However, White House spokeswoman Sarah Sanders said that the Washingtonian report is "completely false."
Sanders reportedly said Higbie "hasn't interviewed for anything. He spoke to a few people to say he'd like to help. That's it."
Higbie also tweeted Saturday clarifying that he has not undergone any formal interviews with the White House.
"FOR THE RECORD: in last few weeks I spoke to some in admin regarding communications or spox positions, NO formal interviews," he tweeted.
The White House has been reportedly looking to fill up its vacant communications director post, which is currently managed by Sean Spicer. Several Republican officials are reported to have not shown any interest in the position.
Higbie is known for his support to the controversial Muslim registry — a federal surveillance program to monitor people following Islam. He said that such a registry would be legal and "hold constitutional muster."
"We've done it based on race, we've done it based on religion, we've done it based on region. We've done it with Iran back — back a while ago. We did it during World War II with Japanese," Higbie said in an interview with Fox News last November.
© Copyright IBTimes 2022. All rights reserved.
FOLLOW MORE IBT NEWS ON THE BELOW CHANNELS