Who Is Carly Fiorina? GOP Debate Puts Spotlight On Former Hewlett-Packard CEO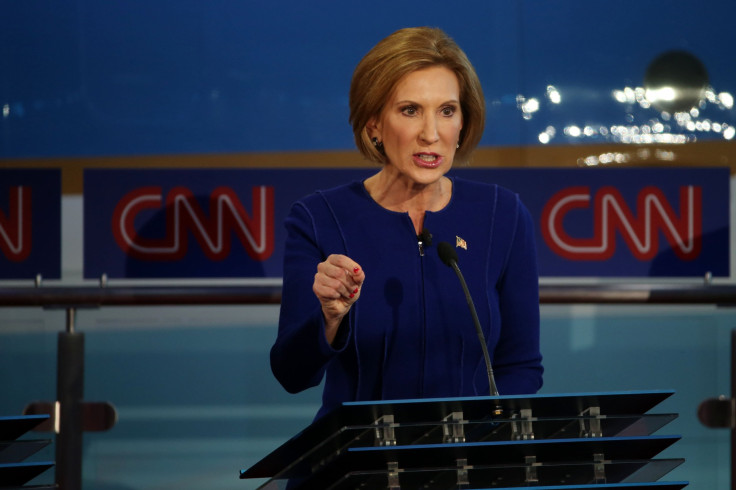 Former Hewlett-Packard CEO and Republican candidate Carly Fiorina made her debut appearance as a participant in a prime-time GOP debate Wednesday evening and she came out punching. During the debate, Fiorina took a strong stance on the country's relationship with Vladmir Putin, stating that the United States has spent too much time trying to reason with the Russian president. "Having met Vladimir Putin, I wouldn't talk to him at all. We talk too much to him," said Fiorina.
Fiorina said she has an alternative plan to President Barack Obama's Iran deal. She said she will call Israeli Prime Minister Benjamin Netanyahu to reassure him of U.S. support to Israel and then she would call Iran's supreme leader to demand that Iran open its nuclear facilities to U.S. inspectors. If he refused, the U.S. will make it as difficult as possible for Iran to conduct international financial transactions, she said, according to the Wall Street Journal.
In the first Republican debate on Aug. 6 in Cleveland, Ohio, Fiorina appeared in an early forum for low-performing candidates. Since then, she has inched ahead in the polls, scoring herself a spot in the prime-time debate for round two. CNN had amended the criteria for the second debate due to a lack of public polling since the first debate, and Fiorina had been the only candidate to be upgraded from the undercard debate to the top-tier event. Like Donald Trump and Dr. Ben Carson, Fiorina was one of the "outsider" candidates who is pulling more support than the experienced politicians in the field.
A showdown between former Hewlett-Packard CEO Fiorina and businessman Trump occurred during the second GOP debate. Earlier this month, Trump criticized Fiorina's looks in a Rolling Stone article.
"Look at that face! Would anybody vote for that?" said Trump, Rolling Stone reported.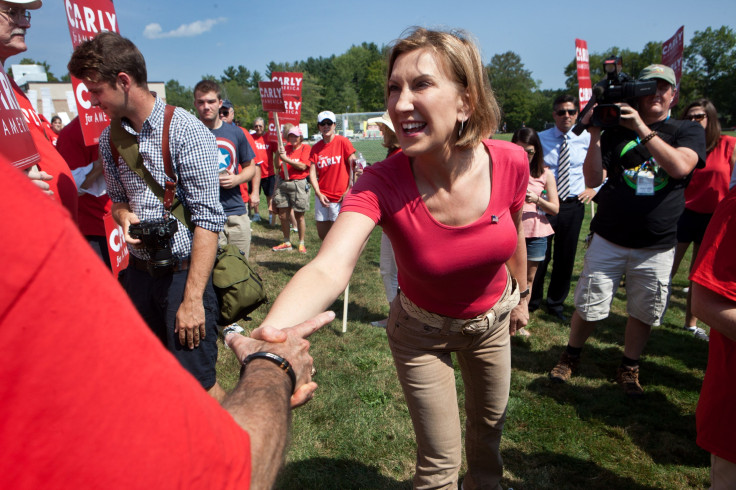 Trump has a history of making demeaning comments toward women, and Fiorina previously said that she does not plan on asking Trump to apologize for his comments because, "there's a long line of people asking him to apologize," MSNBC reported.
When asked about Trump's insults by debate moderator Jake Tapper Wednesday night, Fiorina remained calm and did not lash out at the business mogul. "I think women all over this country heard very clearly what Mr. Trump said," said Fiorina. The crowd erupted into applause.
© Copyright IBTimes 2023. All rights reserved.