Who Is Catherine Ommanney? 'RHODC' Alum Claims She Had Fling With Prince Harry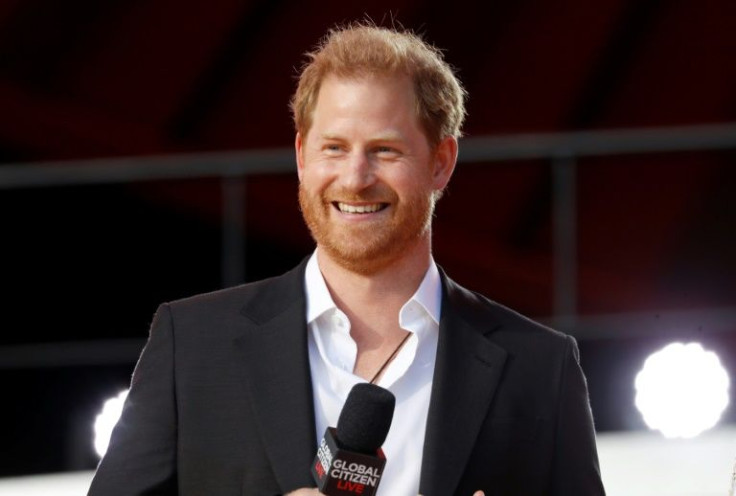 KEY POINTS
Catherine Ommanney claimed that she had a month-long fling with Prince Harry in 2006
She alleged they met several times at private clubs
The reality star claimed they stopped seeing each other after news of their alleged romance broke
Prince Hary allegedly had a month-long fling with former "Real Housewives of D.C." star Catherine Ommanney more than a decade ago, the reality star has claimed.
Ommanney, 50, is a British-American TV personality, interior designer and reality star who rose to fame for as a cast member of the Bravo series.
Based on her Instagram account, Ommanney is a proud mom of three "amazing daughters." She was reportedly married to a man named Stephen, with whom she shares two children, but they were already separated when she met Prince Harry at the trendy Art Bar in London's Chelsea in May 2006, according to The Sun.
The former Housewife married Charles Ommanney in 2008, moving to Washington, D.C., with him from her native England, Us Weekly reported. The couple called it quits two years later.
Ommanney made headlines over the weekend after she claimed in an interview with The Sun that she had a passionate fling with Prince Harry when he was 21 and she was 34.
She told the outlet that on the night she met Prince Harry, they went club hopping before going to his friend's home in Chelsea, where he made her a bacon sandwich and they "shared a cigarette on the steps outside."
"He really opened up to me," Ommanney said, claiming that the royal allegedly told her how close he was to his grandmother, Queen Elizabeth II.
"Harry and I went to the kitchen and he made a great bacon sandwich. We sat in the kitchen chatting for ages and we both had the giggles. We started play fighting and I think we were wrestling on and off for about 15 minutes when I told him I needed to go home," she told the outlet. "It was then that he lifted me by my waist off the floor and held me against the wall. He gave me the most incredible, passionate kiss I have ever had in my life. I was absolutely speechless."
After their encounter, Prince Harry reportedly offered to take her back home to her daughters Ruby and Jade, who were 6 and 8 at the time.
At the time, Prince Harry was in an on-again, off-again relationship with Chelsey Davy. The two dated for seven years, from 2004 until finally calling it quits in 2011.
Ommanney claimed she and the prince continued texting and met again a week later at a bar in Kensington, where they shared another kiss.
Ommanney said that they went on a few more dates at private bars but that their romance stopped once it made headlines. They didn't see each other again until a chance encounter at a polo match in Barbados in 2009, a year after she married her second husband.
"Harry pushed past his bodyguards to give me a kiss and a hug and we had a great conversation. In hindsight it's a shame we couldn't have remained friends," Ommanney claimed. "I had the time of my life when I was with Harry as we got each other's sense of humor."
She told The Sun that she believes they had mutual feelings and that he would have been the "perfect man" for her had he been older.
"Without being arrogant, I think we both quite fancied each other even though he was way too young for me," she claimed. "If he wasn't a royal and was maybe 10 years older, he would be my perfect man."
The former Housewife also said she thinks that she and Prince Harry have no bad blood, saying, "If Harry walked through the door here now, he would probably give me a high five and I am sure we will meet again, because the world is a small place."
Ommanney said she hopes that Prince Harry is happy and has found his freedom "because that is something he was desperately searching for back then." She also shared that she hopes his wife, Meghan Markle, looks after him.
"I don't wish him anything other than happiness and success because he is a very brave, charismatic, incredibly funny, intelligent and lovely human being," she concluded.
Ommanney opened up about her alleged romance with the prince after learning that he was writing about his ex-girlfriends in a book. The reality star said she doubts that she'll be included in the Duke of Sussex's upcoming memoir, "Spare."
"I doubt I will be in Harry's book as a prince can't run off with a 34-year-old mother-of-two, it's just not the done thing," she explained.
Prince Harry has not publicly addressed her comments.
"Spare" will hit shelves on Jan. 10, 2023.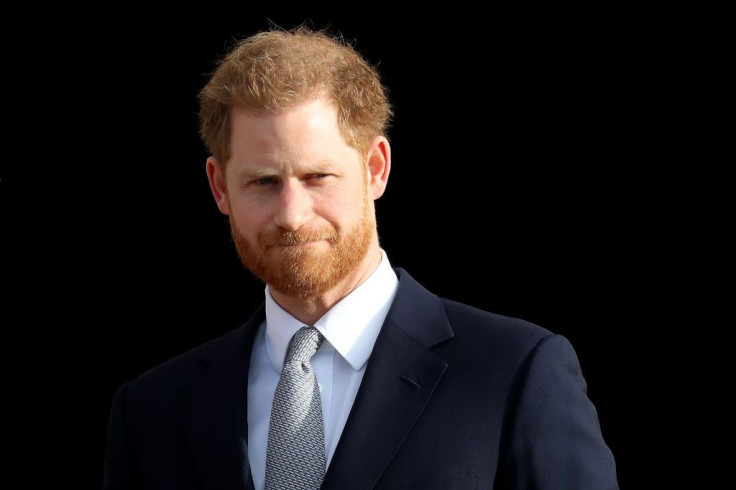 © Copyright IBTimes 2023. All rights reserved.
FOLLOW MORE IBT NEWS ON THE BELOW CHANNELS