Who Did Sarah Ferguson Date Before Duchess Married Prince Andrew?
Prince Andrew is not Sarah Ferguson's first love.
Emily Hodgkin, a journalist for Express, recently revealed that prior to dating a royal, the Duchess of York reportedly went out with Paddy McNally. He was 27 years senior to Ferguson and worked as a motorsports journalist before founding AllSportManagement.
McNally's company owned the advertising rights trackside at motor events and sold the company to Bernie Ecclestone in 2006 for $334.7 million. Although their relationship did not work out, they remain friends. In fact, the businessman was photographed with Ferguson and Prince Andrew's daughters Princess Beatrice and Princess Eugenie at the Cartier International Day at Guards Polo Club in 2004.
In related news, Ferguson's past interviews about her marriage and relationship with Prince Andrew have resurfaced. In an interview with Ernie Manouse in 2009, the duchess revealed the real reason behind their split. According to her, they parted ways because they couldn't spend more time with each other.
"My deal was that I was marrying my man, who happened to be a prince and a naval officer," Ferguson said. "But what I got was not the man, I got the palace and didn't get him.. and the courtiers told me I had to go to Buckingham Palace and he had to go to sea. For our marriage, I saw him 40 days a year."
According to her, every time Prince Andrew was away, it was difficult for her. They initially thought they could live together.
"We didn't realise that no sooner had we got married then he would go away and I couldn't live with him in naval quarters," she added. "We thought that we could go and live in naval quarters."
According to Ferguson, she followed Prince Andrew like a "little doggy" because she wanted to learn from him. The Duchess of York described herself as "a ship without an anchor" after they split.
"The whole reason for being at Buckingham Palace was my man and I followed him round like a little doggy because I'd have to learn from him," she said in a 1996 interview (via Express). "How on earth was I going to learn how to wave or how to talk to people in public or how to do this or do that unless I followed him. Suddenly he was gone so I was sort of like a ship without an anchor."
Ferguson also looked back at her royal wedding to Prince Andrew. According to her, it was "extraordinary" and "unfathomable." She couldn't explain the joy. But the most important thing on that day was her groom - Prince Andrew.
"And when I went up that aisle, I had - I married my man," she told Piers Morgan in 2011. "I also married a sailor. And I got a prince. But my man was the most important thing for me, Piers, because nothing was more important than him."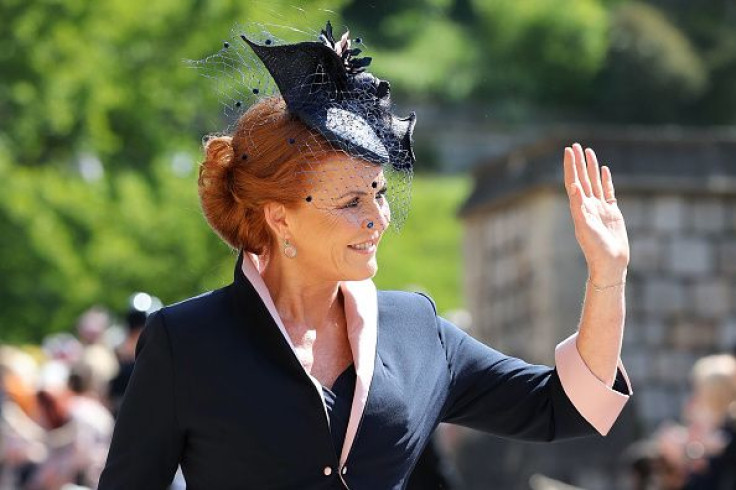 © Copyright IBTimes 2023. All rights reserved.