Who Is Esteban Santiago? Fort Lauderdale Airport Shooter Charged, Could Face Death Penalty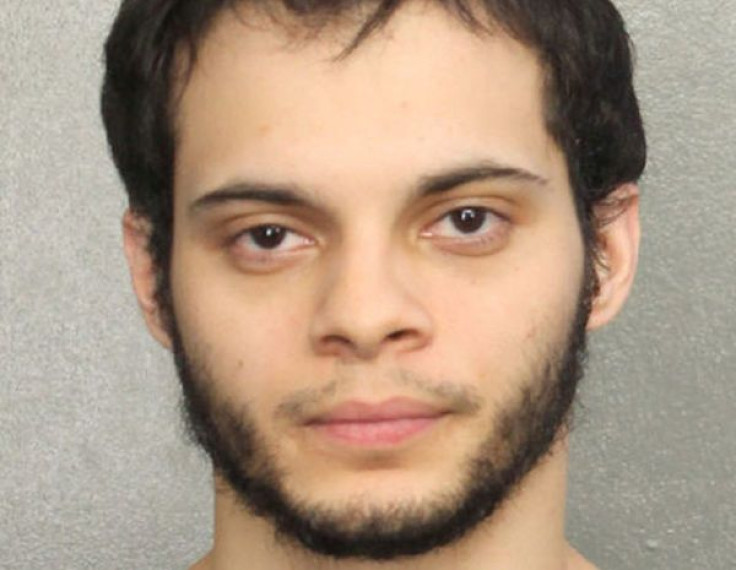 The lone gunman who opened fire at the Fort Lauderdale Airport killing five people and injuring six others was charged with federal counts Saturday and could face the death penalty, if convicted.
Esteban Santiago was charged with performing an act of violence at an international airport that resulted in death and two firearms offenses, the U.S. Attorney's Office for the Southern District of Florida reportedly said. Federal authorities still haven't ruled out any terrorism links to the Friday attack but believe that Santiago had been working alone.
A U.S. Army veteran, Santiago served in Iraq and later worked with the Alaska National Guard but was demoted and discharged last year for unsatisfactory performance. The FBI said the 26- year-old resident of Anchorage, Alaska, appears to have flown down to Florida just to carry out the attack. Authorities are yet to establish the motive behind the attack and why the shooter picked Fort Lauderdale for the massacre.
"Indications are that he came here to carry out this horrific act," FBI Special Agent in Charge George Piro of the Miami division reportedly said. "We have not identified any triggers that would've caused this attack."
"We are continuing to look at the terrorism angle as a potential motivation. At this point, it appears he acted alone," he added.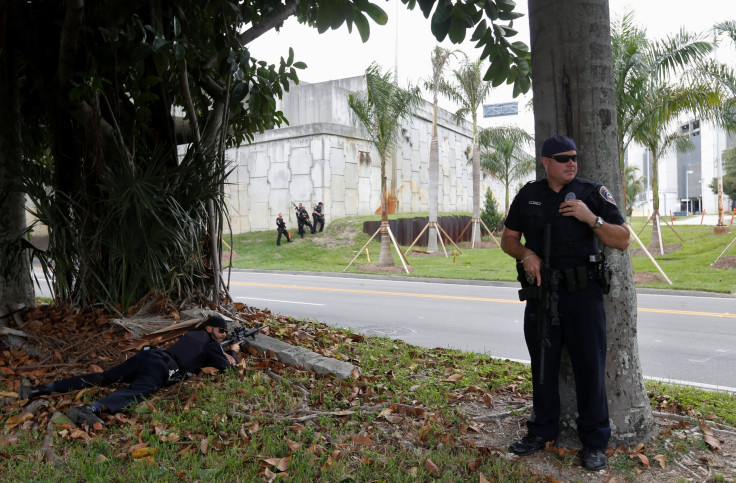 In November, Santiago went to the FBI's office in Anchorage claiming a U.S. intelligence agency was controlling his mind and that the CIA was forcing him to watch videos by the Islamic State group. FBI officials and Anchorage police said he seemed agitated and incoherent. He walked into the office carrying a loaded magazine but left the handgun in his car with his newborn child. The gun was confiscated, but a month after the incident, it was returned to Santiago as authorities found no wrongdoing.
The shooter's brother, Bryan Santiago, told the Associated Press his brother had anger issues after his year in Iraq and constantly felt like he was being followed and controlled by the CIA. Santiago's brother told the Associated Press the 26-year-old had been receiving treatment for mental health issues.
"As far as I know this is not a person that would have been prohibited from having a gun" U.S. attorney for Alaska Karen Loeffler reportedly said. She added that according to federal law, a person is stripped of his gun rights on mental health grounds only if he/she is "adjudicated mentally ill."
After the November incident, the FBI evaluated the 26-year-old for four days but later released him without any follow-up treatment or medication.
"The FBI failed there," Bryan Santiago said. "We're not talking about someone who emerged from anonymity to do something like this. The federal government already knew about this for months, they had been evaluating him for a while, but they didn't do anything."
© Copyright IBTimes 2023. All rights reserved.
FOLLOW MORE IBT NEWS ON THE BELOW CHANNELS