Who Is Florida Democrat Wilson?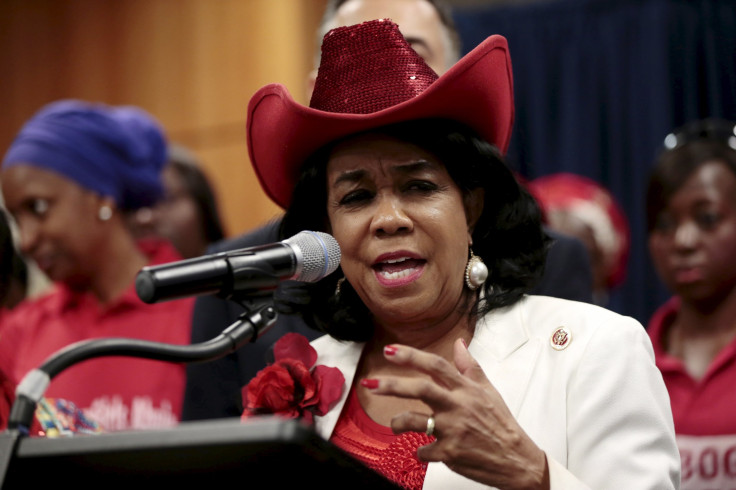 Florida Rep. Frederica Wilson might own hundreds of big, colorful hats, but that was not why people were talking about her Thursday. She quickly became a top-trending Twitter topic, sparking thousands of memes and mentions after President Donald Trump allegedly told the widow of a fallen soldier Sgt. La David Johnson "he knew what he signed up for."
"Yeah, he said that," Wilson confirmed to WPLG-TV. "So insensitive. He should have not have said that. He shouldn't have said it."
"He's coldhearted and he feels no pity or sympathy for anyone," Wilson added to CNN Wednesday.
This resulted in a harsh tweet from Trump Wednesday, which led to Wilson's sudden rise to fame — even though he never mentioned her by name. The president denied Wilson's statement.
Wednesday was not the first time Wilson got national attention. She delivered a powerful speech after the death of Trayvon Martin in 2012. "Mr. Speaker, I am tired of burying young black boys," she said before fellow members of Congress, according to News One.
While she might be best known at the moment for calling out the president at the moment, Wilson is a former educator. She founded a program called "5000 Role Models," which is a dropout prevention program for boys of color.
The president's gaffe with Sgt. Johnson came after he was accused of lying about a soldier who died. Trump claimed Wednesday that he "called every family of someone who's died."
But Uvince Brooks, the father of Sgt. Roshain Brooks, had a different story to tell.
"This guy is a liar. When I heard what he said, it got me so mad," Brooks said about Trump's claims Wednesday, according to New York Daily News.
© Copyright IBTimes 2023. All rights reserved.