Who Is Gregory Michael? Doctor Dead After COVID Vaccine, Wife Says It 'Destroyed A Beautiful Life'
A Florida doctor who died just weeks after receiving the COVID-19 vaccine has been identified by his wife on Facebook.
The doctor, Gregory Michael, 56, was an Obstetrician at Mount Sinai Medical Center in Miami Beach, his wife, Heidi Neckelmann, posted. The Florida Department of Health is investigating the death.
In her post, Neckelmann said her husband, "the love" of her life, died on Jan. 3 "due to a strong reaction to the COVID vaccine." She said he was healthy, loved by the community, and had delivered hundreds of babies while working "tirelessly" through the pandemic.
The love of my life, my husband Gregory Michael MD an Obstetrician that had his office in Mount Sinai Medical Center in...
On Dec. 18, Michael received the Pfizer vaccine. Three days later, he had a strong set of petechiae on his feet and hands, causing him to seek medical attention at an emergency room at Mount Sinai Medical Center. Petechiae is a series of red, purple, or brown dots that appear on the skin that are caused by bleeding under the skin that often looks like a rash, according to the Mayo Clinic.
A complete blood count test was performed that showed his platelet count to be zero. Neckelmann said a normal platelet count typically ranges from 150,000 to 450,000 per microliter of blood. Michael was then admitted to the intensive care unit with thrombocytopenia, a blood condition. Nickelmann said it was caused by a reaction to the COVID vaccine.
For two weeks, doctors tried to raise Michael's platelet count, with experts from all over the country trying to help. The results were futile.
Surgery was performed as a last resort, and during, he suffered a stroke caused by the lack of platelets, which "took his life in a matter of minutes."
According to Nickelmann, throughout the pandemic, Michael was a "pro-vaccine advocate," which is why he decided to get the shot himself. But Nickelmann warns that people should be aware that side effects from the vaccine can occur and that "it is not good for everyone."
She said, in this case, it "destroyed a beautiful life, a perfect family, and has affected so many people in the community."
While Nickelmann contributes her husband's death to him receiving the COVID-19 vaccine, it is unconfirmed if his death was related to the inoculation. The Florida Department of Health has started an investigation.
In a statement to USA Today, Communications Director Jason Mahon said, "The CDC and FDA are responsible for reviewing COVID-19 vaccine safety data and presenting that information for federal recommendations on vaccine administration. The state will continue to provide all available information to the CDC as they lead this investigation."
Pfizer and BioNTech, the makers of the COVID vaccine that Michael received, are aware of his death. The pharmaceutical companies told USA Today, "We are actively investigating this case, but we don't believe at this time that there is any direct connection to the vaccine."
To date, the Centers for Disease Control and Prevention said 5.3 million COVID-19 vaccines have been administered in the U.S.
According to Michael's professional website, he was a native of Miami and received his MD from St. George's University School of Medicine. He married Nickelmann during his residency and the two share a daughter. Prior to his death, Michael worked at Mount Sinai Medical Center in Miami Beach for 12 years.
As of early Thursday morning, Nickelmann had received over 3,300 comments on her Facebook post and 17,000 shares.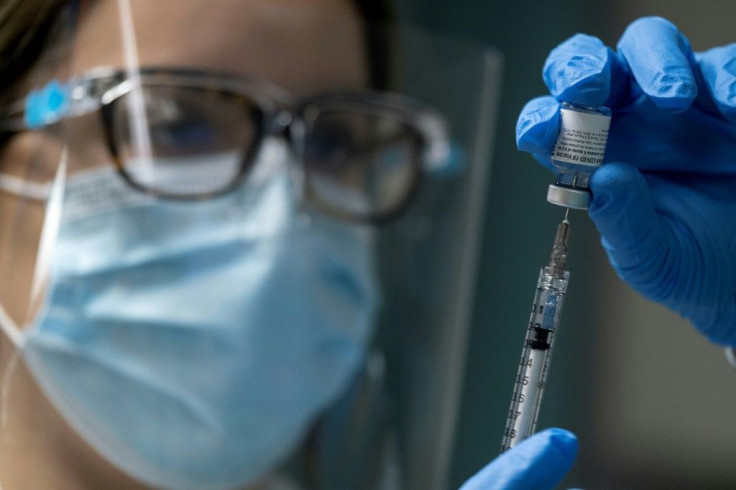 © Copyright IBTimes 2023. All rights reserved.
FOLLOW MORE IBT NEWS ON THE BELOW CHANNELS